11 October 2021
Andrew Mitchell MP supports Royal Town businesses & meets local Chamber of Commerce and Business Improvement District Manager.
Andrew Mitchell MP met Henrietta Brealey the new CEO of the Greater Birmingham Chamber of Commerce followed by a meeting with Mike Bushell, the Sutton Coldfield Town Centre BID Manager.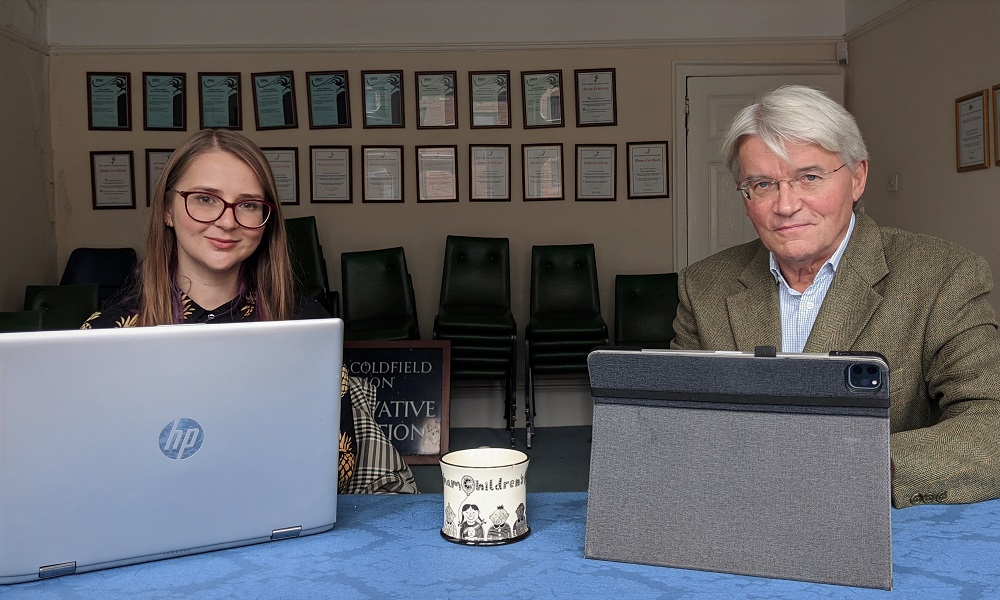 Henrietta, who is the first female CEO in the history of the Chamber, discussed concerns about business trading including increasing costs for local businesses, VAT rises and supply chain issues. She was largely upbeat about the number of businesses that have begun to bounce back from the impact of the pandemic.
Andrew also met Mike Bushell and had a conversation about the future of the Royal Town's Business Improvement District and the importance of supporting local businesses as part of the work to regenerate Sutton Coldfield town centre.
Andrew Mitchell said:
"It was good to speak to Henrietta and Mike about our local economy and the challenges facing local businesses as we emerge from the pandemic. It is vital that we support businesses across the Royal Town and I am raising a number of concerns directly with my Ministerial colleagues. With our Town Centre regeneration plans moving forward I am optimistic that the future is bright, but we must ensure that local businesses have the support that they need to flourish.
Photo: Andrew Mitchell MP in his constituency office with Henrietta Brealey