1 April 2022
Andrew Mitchell MP's 103rd message to constituents and local residents across our Royal Town
Royal Sutton Coldfield Updates
Each year, I put out an Annual Report which details a sample of the work I have been doing over the year. 
It was so good to be able to get out and about again with the easing of lockdown and I have tried to see as many people as possible to make up for lost time.
My latest report has been delivered by Royal Mail to every home in the Royal Town and I hope you have received your copy. If you have not, please let me know (andrew.mitchell.mp@parliament.uk) and I will ensure you get a copy.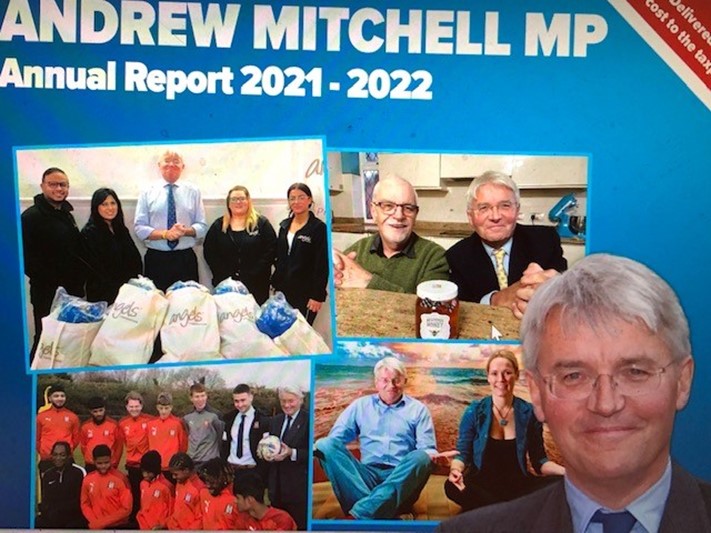 Honouring our Local Heroes: 
I would like to extend my congratulations to all the Award winners at the recent Sutton Coldfield Local Hero Award Ceremony chosen by Mayor Wood and Reverend John Routh of Holy Trinity Parish Church. 
I would also like to thank all of the nominees this year for their hard work and dedication to help the local community here in the Royal Town. Sutton is a cohesive and compassionate community with people from many different backgrounds and faiths making up the colourful local tapestry. The calibre of nominees is a true testament to the spirt of generosity and kindness we share in Sutton Coldfield which was especially needed over the past couple of years.
We have so many unsung heroes in our Royal Town and it makes me proud to see  so many valued members of our community being acknowledged and thanked publicly for the work they have done and continue to do on our behalf.  They are:-
Christine Morphet for her dedication to support young people.
The Sutton Coldfield Litter Action Group founded by Andy Biddle and its growing number of over 800 volunteers.
Pat Brown for her voluntary work with a local neighbourhood forum over 15 years.
Hope Food North Birmingham and its volunteers for its tireless work throughout the pandemic.
Ruth Tough McKeown for her work at Boulevard Allotments.
Vaccination Centre I am also very pleased that the volunteers at the Vaccination Centre were acknowledged and praised by receiving a Special Recognition Award for the way in which they have supported the vaccination rollout in our Royal Town to help keep us all safe and well.
Local Transport: I have been contacted by several constituents regarding the cancellation of various bus services.  I understand there is a fear that vital routes may be cancelled which is of great concern for people who rely on the bus to travel to school or into the Royal Town and beyond.  I am in contact with the Director of
Integrated Transport Services at Transport for West Midlands and shall report back next week.
Ukraine: The generosity from the Royal Town towards the Ukrainian effort is out of this world.  As reported previously, Joanne Fletcher co-ordinated a collection point at the Sutton Coldfield Rugby Club and now sends me the following update on the effort.
"What fantastic teamwork of the communities of Ashby, Lichfield, Solihull, Souk de la Zouch Sutton Coldfield, Swadlincote, and Walton on Trent. On Thursday, 17th March in the morning over 30 volunteers helped with loading a 24-tonne lorry.
There was so much love and compassion, as well as good humour amongst the team that was loading thousands of boxes and pallets containing food, medicine, nappies, personal hygiene items and specialised outdoor equipment.
Over the last two weeks that led to this epic lorry loading action we have seen amazing contributions from children, adults, schools, sports clubs and companies such as Ashby Castle Tennis Club, Birmingham MET College, Bishop Vesey's Grammar School, Fluffyandbald Cattery, Holy Cross and St Francis Church, King Edwards Lichfield, Sidley Piper Homes, Solihull School, Sutton Coldfield Rugby Club, Sutton Coldfield Scouts, Travis Perkins, Tywcross School, WAA Chosen, and many more.
 A big thank you to a transport company whose management wanted their contribution to remain anonymous. Our thoughts are with the drivers who will be taking all the wonderful donations to people in Ukraine. Safe journey!
The lorry is going to the Red Cross Branch in Rzeszow in Poland and from there the donations will be taken straight to the Red Cross in Lviv in Ukraine to people who are fleeing the war and need help.
Once again thank you so much for everything that you have done, as a group and each of you individually. It has been a life changing experience to get to know you and to work with you."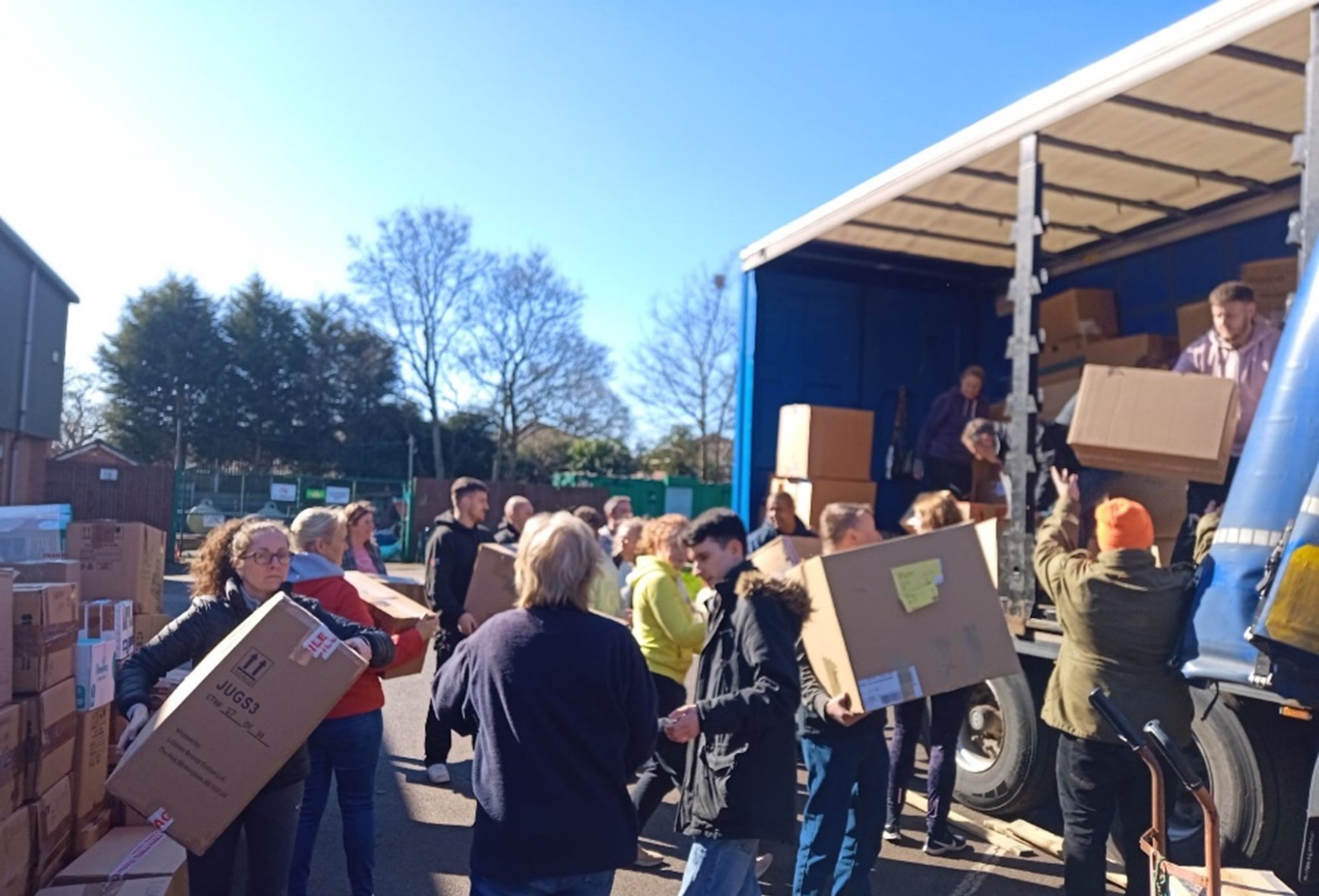 Westminster news and Parliamentary business
Parliamentary Transport Questions: I tabled urgent questions to the Transport Secretary asking what the government is doing to promote the return of public transport following the pandemic, and what action is being taken to put in place a long term, enhanced and devolved approach to funding bus services in the West Midlands.
The Police, Crime, Sentencing and Courts Bill:  Many people have written to me on various aspects of this Bill and I thought I would just remind people how the Bill would make significant changes across the criminal justice system.
This Bill seeks to equip the police with the powers and tools they need to protect themselves and the public, while overhauling sentencing laws to keep the most serious offenders behind bars for longer, and placing greater emphasis on rehabilitation to better help offenders to turn their lives around and prevent further crimes.
To ensure the reforms are successful, the Bill pledges a serious package of funding. Hundreds of millions are being invested in our court system and there will be unprecedented funding for victim support services. There are also plans to recruit 20,000 extra police officers which, alongside a £4 billion investment in extra prison places, will help tackle, prevent and punish crimes. 

This week we had a Parliamentary briefing by senior members of the Syrian White Helmets - humanitarian volunteers who risk their lives to help anyone in need, regardless of their religion or politics. We discussed the latest humanitarian situation in Syria as well as the lessons the UK can learn on enhancing civilian protection for Ukrainians who are trapped without access to essential public services. Britain can be proud of what we have done to help civilians in Syria over the years.
As Secretary of State, I oversaw one of the most generous packages of aid to Syria which led to the UK being the third largest donor of humanitarian assistance – outstripping the whole of the EU combined. Despite the immense challenges we faced, we doubled the size of the refugee camps, opened new schools and expanded medical facilities.   Today as a member of the All-Party Group on Syria I continue to make the case for sustained humanitarian action to alleviate the appalling suffering of millions of people whose lives have never been the same.  
Events, Opportunities and Information
Third Thursdays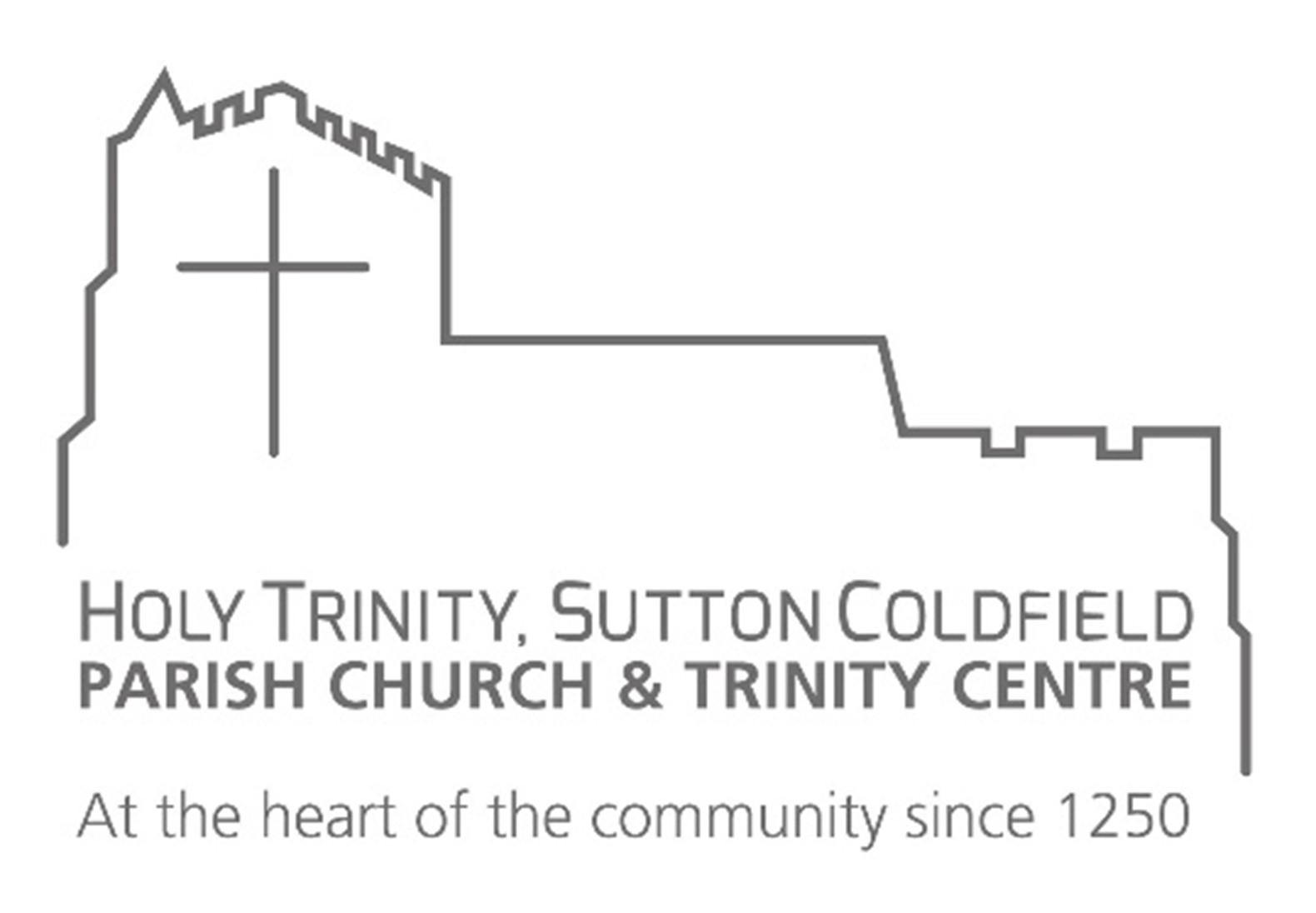 A series of talks in 2022 at Holy Trinity Parish
Church Sutton Coldfield, B72 1TF
The church will be open from 1.30 to 4pm
with a talk from 2pm-3pm.
No charge, but donations welcome for tea and coffee
Talks at 2pm:
Thursday 21st April     Dr. Andrew Watkins - Holy Trinity and Sutton Coldfield before Bishop Vesey
Thursday 19th May      Suzanne Phillips - A fragment of a mystery
Thursday 16th June    Tim Clark - William Wilson and the re-building of St Mary's Warwick
Thursday 21st July      Marian Baxter - Stories behind the memorials at Holy Trinity
https://www.htsc.org.uk/our-heritage/heritage-home/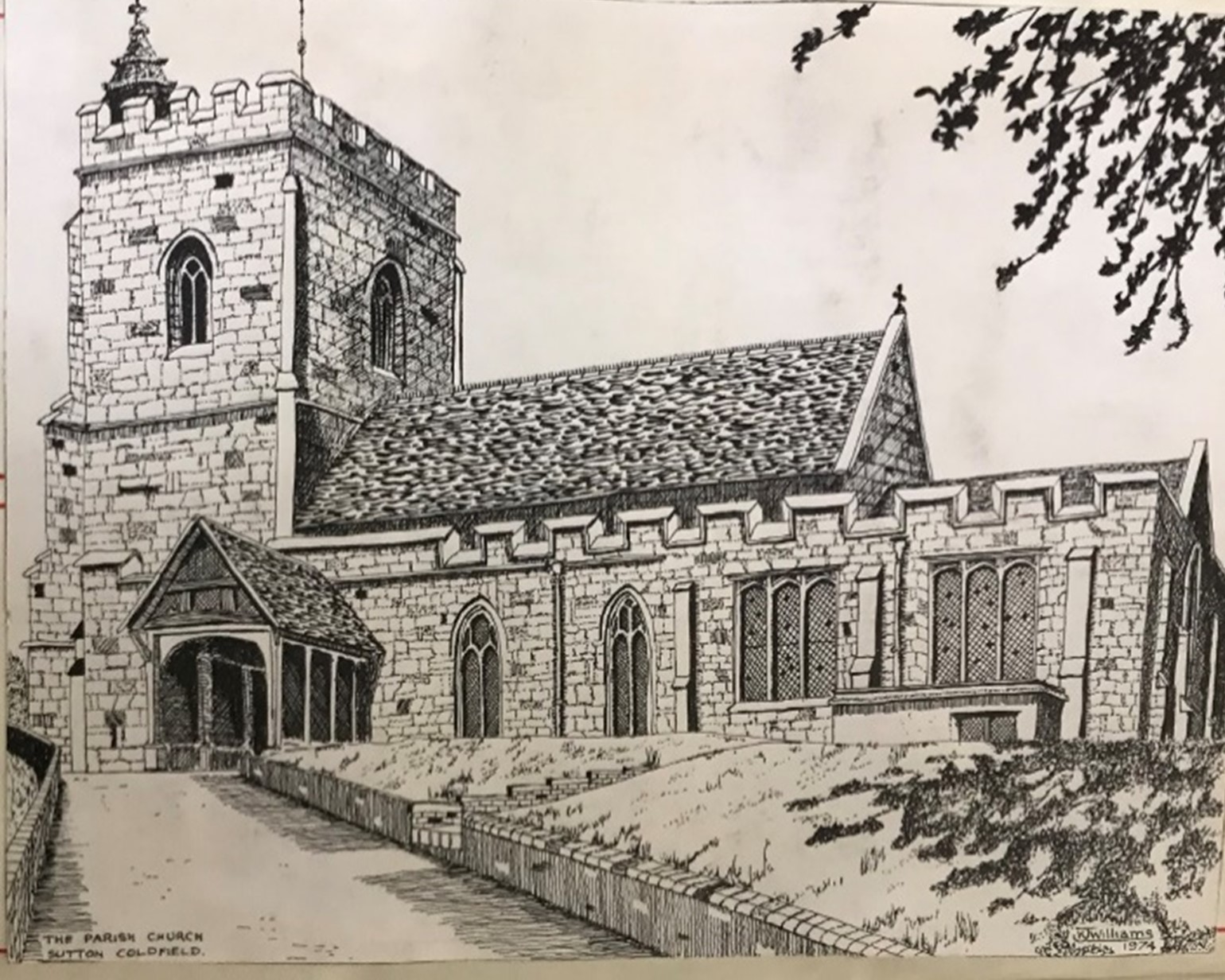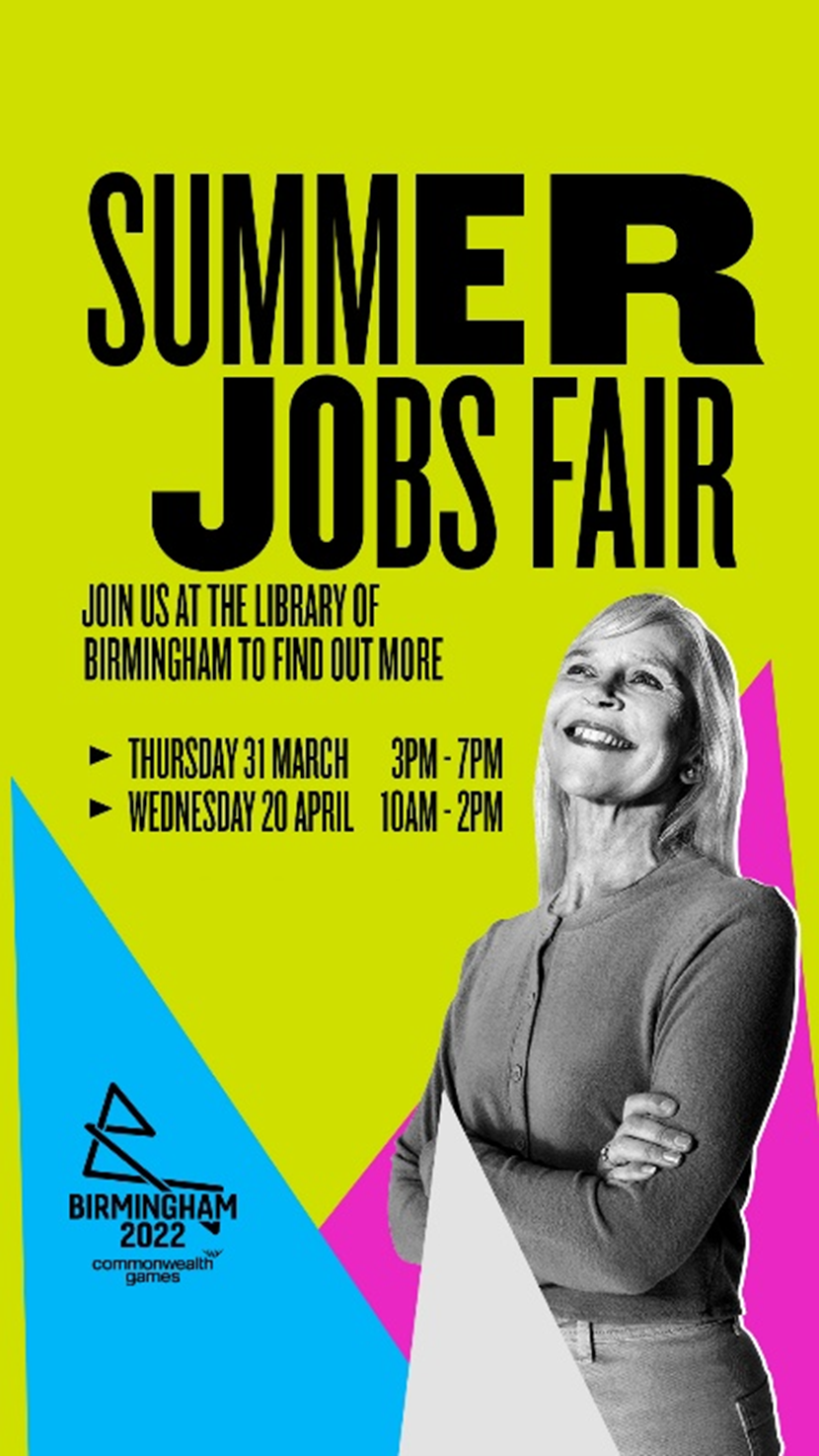 There are 20,000 Games time roles up for grabs at Birmingham 2022 (@birminghamcg22).
The second of their Jobs Fairs takes place on Thursday 31 March at the Library of Birmingham.
Go along and make the Games work for you!
http://birmingham2022.com/jobs #b2022
Facebook: @Birmingham2022
Twitter: @birminghamcg22
Instagram: @birminghamcg22
Neighbourhood Development and Support Unit: I have received the latest update from the NDSU in relation to External Funding as of 8th February.  Please see for any opportunities that may be available to you and your organisation.
https://sway.office.com/5vR8Z2nEMm7iWwO7
TfL News:  Please see the following information as it could affect us all in Sutton Coldfield.
Easter weekend, 15 – 18 April
Our Easter railway upgrades include:
Track and signal upgrades between London Euston and Milton Keynes

Bridge work in the Camden and Regents Park area near Euston station

Railway drainage, track and signal improvements between Crewe and Warrington

Track upgrades between Carlisle and Scotland.
Travel either side of the Easter bank holiday weekend
We're asking passengers to travel either side of the bank holiday weekend to avoid longer, busier journeys and bus replacements and changes on the following routes:
between London Euston and Milton Keynes

on the Coventry corridor from Leamington to Coventry and Rugeley to Birmingham New Street

between Carlisle and Glasgow and Edinburgh

changes to services to and through Crewe station.
Our communications will point passengers to plan their journeys in advance at www.networkrail.co.uk/wcml. Details of services can be found at National Rail Enquiries or by calling 03457 48 49 50. Passengers who require assistance are advised to pre-arrange this with their local train company.
Early May bank holiday weekend, 30 April – 2 May
Over the early May bank holiday weekend, work will take place to:
Upgrade track and railway drainage between London Euston and Watford

Reconstruct a bridge at Euston/Camden 

​

Renew electrical switches and crossings at Watford Junction

Replace a bridge in Saltley

Modernise signals through Macclesfield

Track improvement work between Warrington and Preston (Sunday 1 May).
Travel either side of the early May bank holiday weekend
Again, passengers are asked to plan ahead and travel either side of the bank holiday weekend to avoid longer, busier journeys and bus replacements on some routes including between London Euston and Milton Keynes.
Travel to FA Cup matches may be affected, and we advise passengers to please check with their local train company or the Football Association for more information.
Birmingham 2022 – The Birmingham 2022 Festival
Birmingham 2022 have today formally launched our Birmingham 2022 Festival, a six-month long cultural programme taking place across Birmingham and the West Midlands which will accompany the Games. It will be the biggest celebration of creativity ever seen in our region and one of the largest ever cultural programmes to surround a Commonwealth Games.
There will be over 200 events including a spectacular open-air show, a brand-new Birmingham inspired album, an immersive 3D experience on public transport, photography exhibitions across billboards, a city centre forest of magical proportions, a mass tap-dancing extravaganza and much, much more. With events running from March to September, the festival will put Birmingham and the West Midlands' creativity, ambition, heritage, and diversity on a global stage. Activities will take place in every Birmingham constituency.
To learn more, view the full programme of events or get involved visit: www.birmingham2022.com/festival
As your MP I am here to help. If you feel I can assist with any concerns, please do not hesitate to get in contact by emailing me on andrew.mitchell.mp@parliament.uk
My weekly updates are available via:-
Email: https://lp.constantcontactpages.com/su/bhE9MGy/AndrewMitchellNewsletter Facebook: https://ww.facebook.com/andrewmitchellmp 
Website: https://www.andrew-mitchell-mp.co.uk/news
Please feel free to share with anyone who might like to receive a copy.