8 April 2022
Andrew Mitchell MP's 104th message to constituents and local residents across our Royal Town
Huge injection of taxpayer cash set for the Royal Town.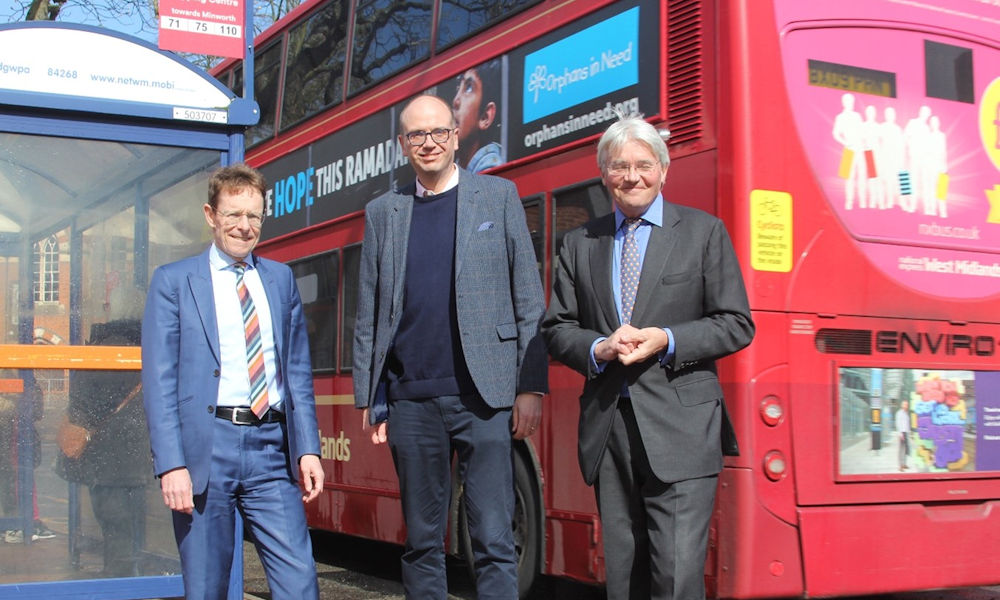 I am delighted to reveal that a huge £20million Government investment has been allocated for a new transport gateway in Sutton, which will kickstart the masterplan to revive the town centre.
Almost £1.3billion is going to be spent on transport in the West Midlands over the next five years, and this week the region's Mayor Andy Street said that £20million had been allocated to reshape Sutton town centre.
Andy and I have been working on this for a long time, doing everything we can to get the money needed to make this plan happen.
Transport is going to be a vital part of a reimagined Sutton Town Centre, but this money will also underpin the wider ambitions of the masterplan.
It represents a clear commitment to the future of the town centre, boosting confidence for traders and providing a suitable, welcoming gateway for visitors to the town.
Andy, who leads the West Midlands Combined Authority, has told me:
 "The town centre is of huge importance to Sutton Coldfield residents, and the Town Council has put together a brilliant masterplan that aims to secure its future.
"The creation of this new transport gateway in the town centre, which will bring together the train station, bus services and cycling routes, is key to the success of that plan, and this allocation of significant cash can kickstart the entire process."
Councillor Simon Ward, leader of Royal Sutton Coldfield Town Council added:
 "The allocation of this money for the Royal Town is about much more than just transport – it is a catalyst that will drive the regeneration of the town centre, which residents have been saying they want to see for so long.
"The masterplan envisions our town centre as a different town centre, with more leisure and residential in the mix – and this money will start the whole process."
Fairfax School: On Wednesday, I was delighted to be invited by headteacher Deborah Bunn to officially unveil an impressive new multi-use space at a Fairfax School.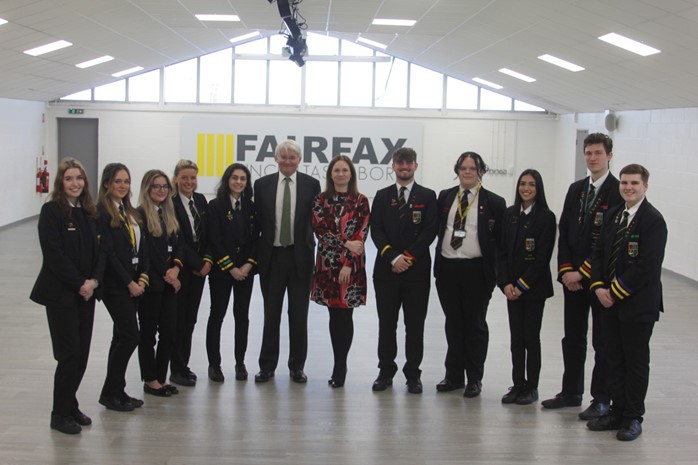 The new Diamond Suite has been built where the site's old swimming pool once stood, creating a flexible new space which can be used for everything from performances and exams to sports and assemblies.
The swimming pool, which was originally an open-air lido which was dug out by parents in the 1970s, was last used in 2013 when it was forced to close due to maintenance issues.
However, as part of Fairfax's 60th birthday celebrations, a successful bid was put into Sutton Coldfield Charitable Trust for cash to reimagine the site, with Fairfax Multi-Academy Trust providing match funds.
This new suite is a brilliant addition to Fairfax and will provide a very flexible and useful space for all kinds of activities.
By reclaiming this space I think the school, with the help of Sutton Coldfield Charitable Trust, has stayed true to the intentions of the parents who dug out and built the original pool all those years ago – by creating a new facility that will benefit generations of students to come.
It may have once been a swimming pool, but I'm sure this great new suite will allow students to make a splash of a different kind!
Yesterday, I have held several meetings including further discussions with Sutton Town Councillor Simon Ward and Richard Kirby regarding the future of the Cottage Hospital.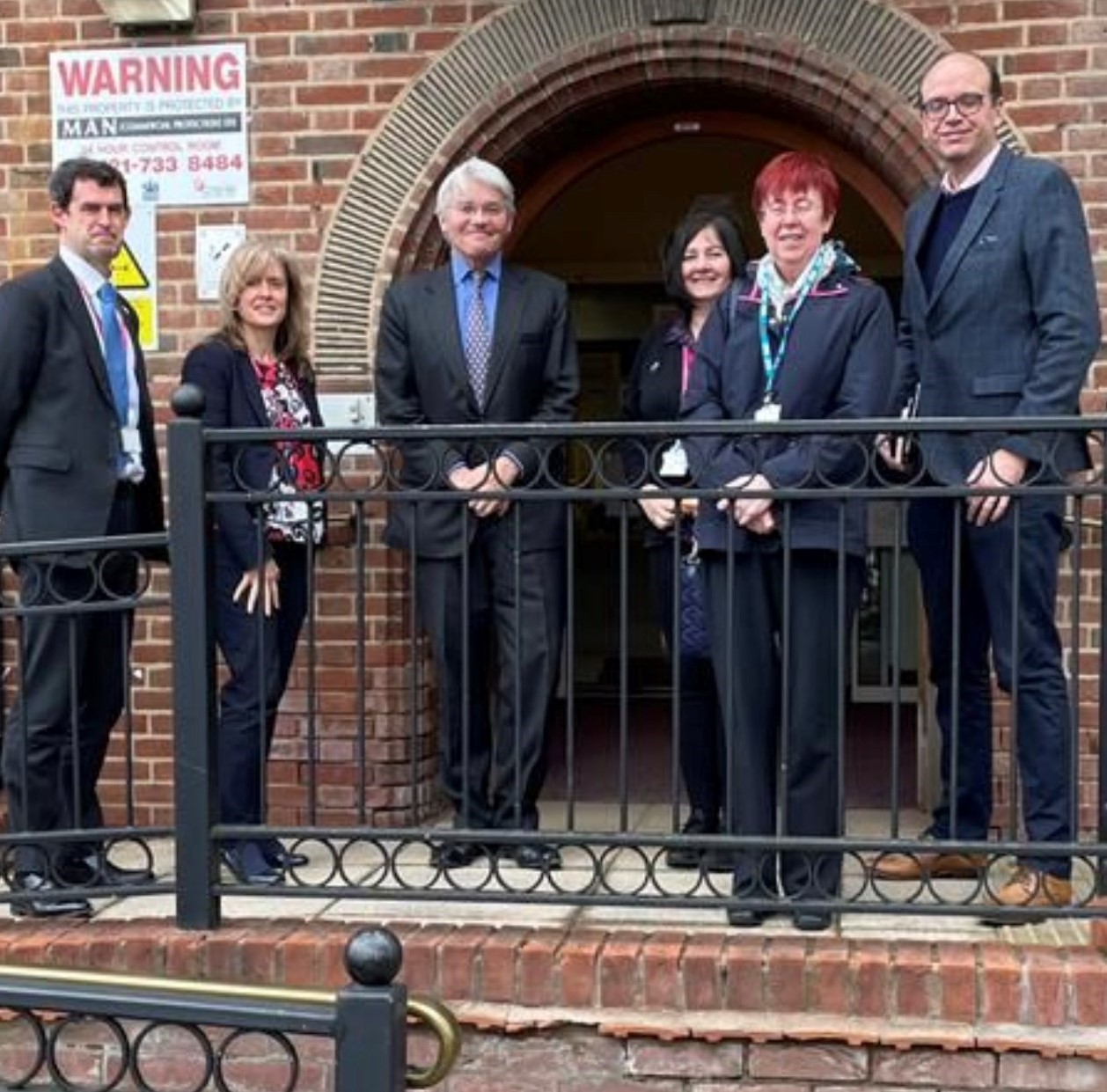 I have also met with our Mayor of West Midlands, Andy Street, to discuss the above announcement of the cash injection. 
I later had a surgery to meet with constituents who would like to discuss issues of importance to them.
I have received the following letter from the Department for Education regarding funding to Birmingham Metropolitan College to upgrade the condition of its Sutton Coldfield site.
"I am delighted to let you know that Birmingham Metropolitan College has been offered grant funding from the FE Capital Transformation Fund – which delivers the government's £1.5 billion commitment to upgrade the estates of FE colleges and designated institutions in England.
The funding for Birmingham Metropolitan College will contribute towards a project to improve Sutton Coldfield College, which is in your constituency. High quality buildings and facilities are a key ingredient in the transformation of FE, enabling students to gain the skills to contribute to the growth of the economy where most needed by employers.
Birmingham Metropolitan College is among 62 FE colleges or designated institutions (78 projects) that were successful in the FE Capital Transformation Fund bidding round and will secure a share of £405 million in Government investment.
The successful bidders will also make a match funding contribution to their projects. The outcome was announced on 4 April 2022
https://questionsstatements.parliament.uk/written-statements/detail/2022-04-04/hlws747
This announcement follows commitments already made under the FE Capital Transformation Programme. In September 2020, £200 million was allocated to FE colleges and designated institutions to deliver immediate remedial condition improvement works and provide a boost to the economy and the education system. In April 2021, we announced our plans to work in partnership with sixteen colleges with some of the worst condition sites in the country.
Construction work is now beginning at these sites. This investment should be seen in the wider context of our reforms to further education, as set out in the White Paper Skills for jobs: lifelong learning for opportunity and growth - GOV.UK , and our plans to spread opportunity more equally across the UK, as set out in the Levelling Up White Paper https://www.gov.uk/government/publications/levelling-up-the-united-kingdom
We trust that you will welcome this funding for Birmingham Metropolitan College, supporting it to offer high quality education and training, meeting the skills needs of our country and contributing to its future prosperity."
Further good news in a good week for the Royal Town.
Westminster news and Parliamentary business
Rwanda: This week marks the 28th anniversary of the genocide in Rwanda, where almost one million people were murdered in less than 3 months. The genocide is a stain on the international community which all but looked away from the atrocities. With the appalling suffering of people trapped in conflict around the world from Syria to Ukraine, we must always stand up for what is right. 
This includes ensuring that those accused of committing war crimes are brought to justice.  While all eyes are on Russia, we must not neglect what is right here in front of us. Five Rwandan nationals being investigated for their role in the 1994 genocide continue to live freely in the UK. We cannot proclaim our commitment to justice to one group of victims when we are flagrantly withholding it from others.  Morality needs consistency and conviction.
As Chair of the All-Party Groups on Rwanda and War Crimes, I will continue to make the case that justice delayed is justice denied.   
Ukraine: Foreign Secretary Liz Truss has made a statement this week on the appalling acts by Russian invading forces in Ukrainian towns such as Irpin and Bucha as they are forced into retreat.
Indiscriminate attacks against innocent civilians during Russia's illegal and unjustified invasion of Ukraine must be investigated as war crimes.
I welcomed the Foreign Secretary's pledge to fully support any investigations by the International Criminal Court, and to prosecute war crimes where the evidence exists. Those responsible for atrocities, including military commanders and individuals in the Putin regime, must face justice. Britain must be at the forefront of efforts to deliver it. 
We have now announced sweeping sanctions on Russia:
We have been a leading voice calling for international action throughout the war in Ukraine and we have been leading the way in imposing harsh sanctions on Putin's regime. 
That is why we have announced the UK's fifth package of measures cutting off key sectors of the Russian economy, ending all imports of Russian coal and oil by the end of 2022 and a full asset freeze on Russia's largest bank.
We are rallying our international allies in support of Ukraine and the latest wave of measures will sanction yet more individuals and businesses, decimating Putin's war machine.
Homegrown Power: we announced a major acceleration of homegrown power in our plan for energy independence – from nuclear to offshore wind. 
I want to see a greater emphasis also on energy conservation. Saving the necessity to use energy is a vital part of what we need to do as it lowers costs in peoples' homes as well as energy consumption.
Improving our domestic energy supplies is critical to boosting our energy security in light of the war in Ukraine while delivering cheaper energy to UK households.


 

That is why our British Energy Security Strategy will accelerate new nuclear, renewables and support domestic oil and gas.  We will develop our nuclear industry with an ambition of producing 24GW by 2050 and through the creation of a new body, Great British Nuclear, to drive our goal.  We will also increase targets for offshore wind and double our Hydrogen target, seizing new green industries.


 

The strategy will reduce our dependence on foreign gas, create thousands of jobs and new industries so we can enjoy cleaner, cheaper British power for the British people.
Events, Opportunities and Information
Free, fun, friendly and engaging Community Games allow you to try different sporting activities regardless of your age or ability and to meet clubs and groups who will show you what they do and let you try the activity. We would like you to have fun, try new activities and find something you really enjoy. We will greet you on arrival, explain the activities and answer your questions. The facility is accessible to both pedestrian and wheelchair users alike.
If assistance is required then carers must accompany visitors as we can not provide a care service. We will provide lots of fun activity for you to enjoy with your friends and family though. We hope to see you soon. For more information please email becki@inspireactivity.co.uk Accessible Community Games Inspiring physical activity for people with physical and learning disabilities in our community
EVENTS MANAGED BY INSPIRE ACTIVITY 2022 DATE FRIDAY 22ND APRIL TIME 12:00 PM - 5:00 PM ADDRESS BMET COLLEGE SUTTON COLDFIELD 34 LICHFIELD ROAD SUTTON COLDFIELD B74 2NW PARKING AMPLE ON SITE FREE FREE TO ATTEND There is no cost to attend the Accessible Games 1 2O+ ACTIVITIES available to try led by experienced instructors 2 FOOD AND DRINKS are available on site and you are very welcome to bring your own 3 GB AMBASSADORS Great British Athletes will join us and help people have fun 4 Potential activities (subject to change) ACCESSIBLE SKIING BOWLS ARCHERY BOXING CLIMING WALL CRICKET (TABLE/QUICK) CYCLING DANCE AVFC FOOTBALL HOCKEY MARTIAL ARTS PARK RIDE WBAFC POWERCHAIR FOOTBALL TENNIS WHEELCHAIR TREADMILL Key visitor information ‣ When you arrive we will guide you to the information point for a visitor wristband and information pack ‣ Community Games helpers will be available at all times to answer questions and provide support ‣ FREE parking on site ‣ Indoor and outdoor activities ‣ Bring your own food and drink, or purchase on site ‣ Breakout room ‣ Quiet room ‣ Information room ‣ No age limit ‣ Male and female changing rooms ‣ Fully accessible changing facility with hoist available Thank you very much indeed Birmingham Metropolitan College Inspire Activity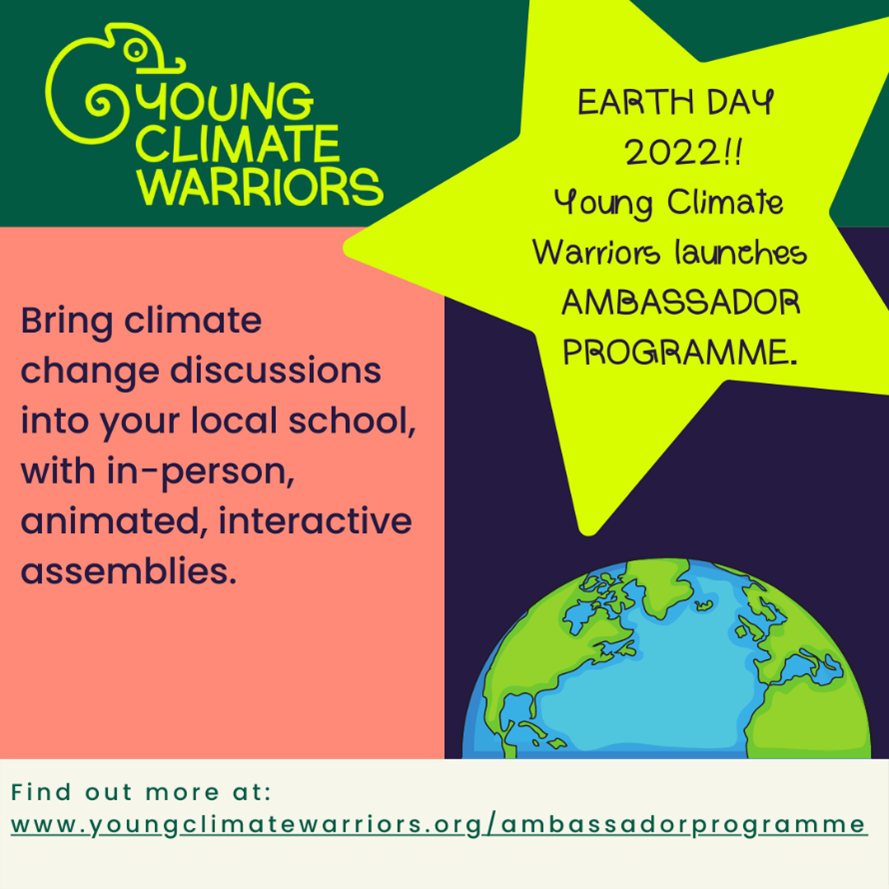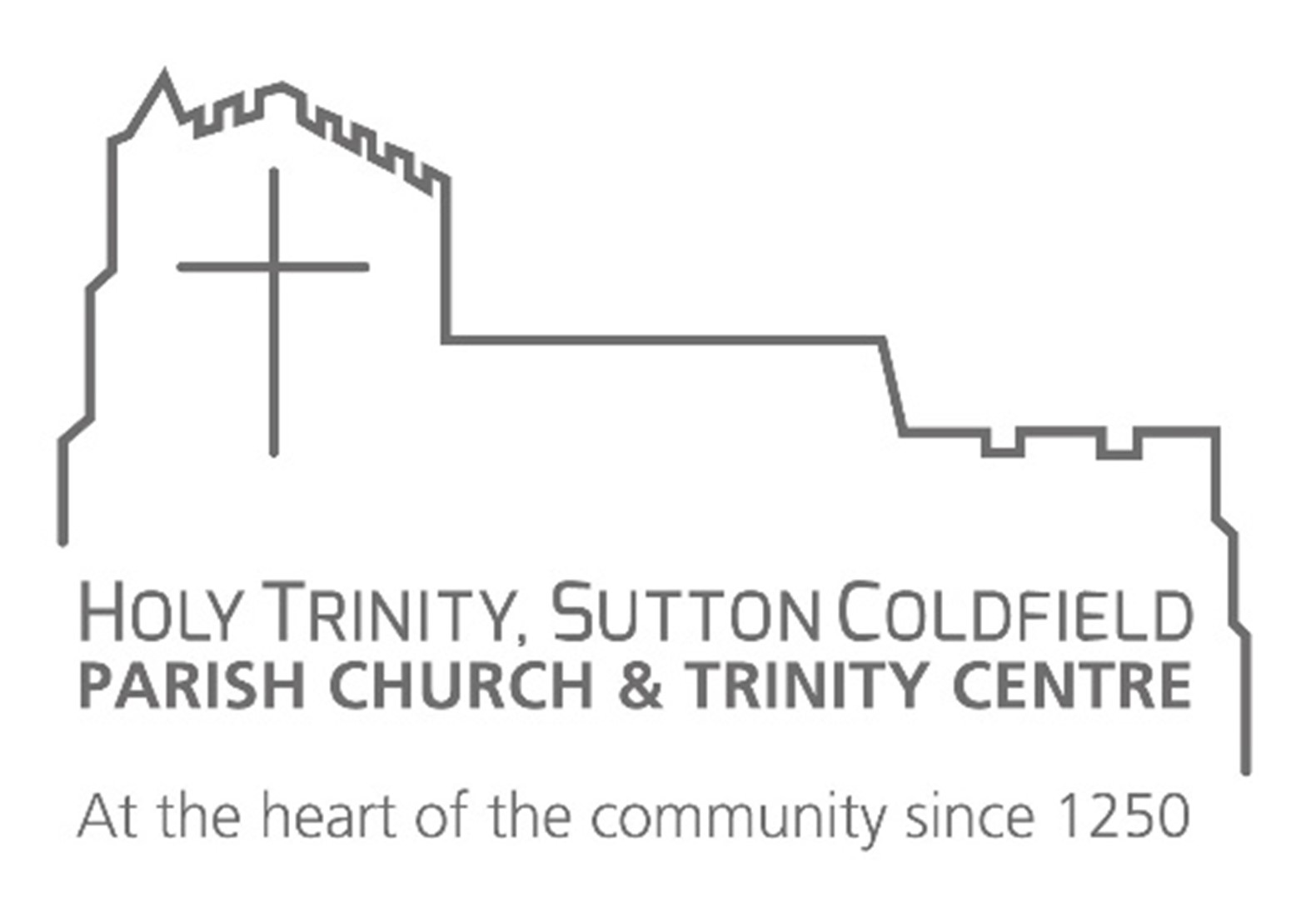 Third Thursdays
A series of talks in 2022 at Holy Trinity Parish
Church Sutton Coldfield, B72 1TF
The church will be open from 1.30 to 4pm
with a talk from 2pm-3pm.
No charge, but donations welcome for tea and coffee
Talks at 2pm:
Thursday 21st April     Dr. Andrew Watkins - Holy Trinity and Sutton Coldfield before Bishop Vesey
Thursday 19th May      Suzanne Phillips - A fragment of a mystery
Thursday 16th June    Tim Clark - William Wilson and the re-building of St Mary's Warwick
Thursday 21st July      Marian Baxter - Stories behind the memorials at Holy Trinity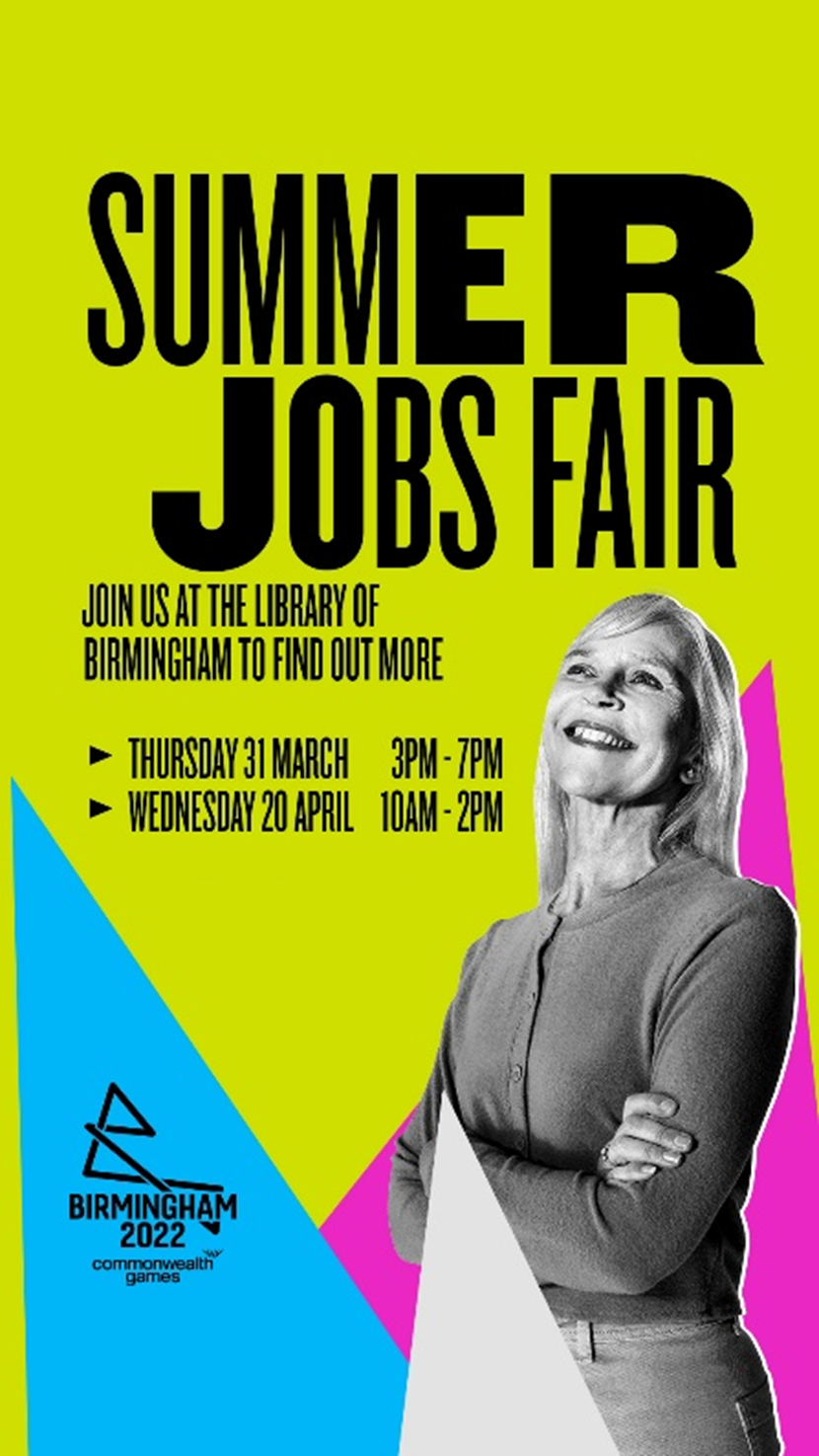 There are 20,000 Games time roles up for grabs at Birmingham 2022 (@birminghamcg22).
The second of their Jobs Fairs takes place on Thursday 31 March at the Library of Birmingham.
Go along and make the Games work for you!
http://birmingham2022.com/jobs #b2022
Facebook: @Birmingham2022
Twitter: @birminghamcg22
Instagram: @birminghamcg22
Neighbourhood Development and Support Unit: I have received the latest update from the NDSU in relation to External Funding as of 8th February.  Please see for any opportunities that may be available to you and your organisation.
https://sway.office.com/5vR8Z2nEMm7iWwO7
TfL News:  Please see the following information as it could affect us all in Sutton Coldfield.
Easter weekend, 15 – 18 April
Our Easter railway upgrades include:
Track and signal upgrades between London Euston and Milton Keynes

Bridge work in the Camden and Regents Park area near Euston station

Railway drainage, track and signal improvements between Crewe and Warrington

Track upgrades between Carlisle and Scotland.
Travel either side of the Easter bank holiday weekend
We're asking passengers to travel either side of the bank holiday weekend to avoid longer, busier journeys and bus replacements and changes on the following routes:
between London Euston and Milton Keynes

on the Coventry corridor from Leamington to Coventry and Rugeley to Birmingham New Street

between Carlisle and Glasgow and Edinburgh

changes to services to and through Crewe station.
Our communications will point passengers to plan their journeys in advance at www.networkrail.co.uk/wcml. Details of services can be found at National Rail Enquiries or by calling 03457 48 49 50. Passengers who require assistance are advised to pre-arrange this with their local train company.
Early May bank holiday weekend, 30 April – 2 May
Over the early May bank holiday weekend, work will take place to:
Upgrade track and railway drainage between London Euston and Watford

Reconstruct a bridge at Euston/Camden 

​

Renew electrical switches and crossings at Watford Junction

Replace a bridge in Saltley

Modernise signals through Macclesfield

Track improvement work between Warrington and Preston (Sunday 1 May).
Travel either side of the early May bank holiday weekend
Again, passengers are asked to plan ahead and travel either side of the bank holiday weekend to avoid longer, busier journeys and bus replacements on some routes including between London Euston and Milton Keynes.
Travel to FA Cup matches may be affected, and we advise passengers to please check with their local train company or the Football Association for more information.
Birmingham 2022 – The Birmingham 2022 Festival
Birmingham 2022 have today formally launched our Birmingham 2022 Festival, a six-month long cultural programme taking place across Birmingham and the West Midlands which will accompany the Games. It will be the biggest celebration of creativity ever seen in our region and one of the largest ever cultural programmes to surround a Commonwealth Games.
There will be over 200 events including a spectacular open-air show, a brand-new Birmingham inspired album, an immersive 3D experience on public transport, photography exhibitions across billboards, a city centre forest of magical proportions, a mass tap-dancing extravaganza and much, much more. With events running from March to September, the festival will put Birmingham and the West Midlands' creativity, ambition, heritage, and diversity on a global stage. Activities will take place in every Birmingham constituency.
To learn more, view the full programme of events or get involved visit: www.birmingham2022.com/festival
As your MP I am here to help. If you feel I can assist with any concerns, please do not hesitate to get in contact by emailing me on andrew.mitchell.mp@parliament.uk
My weekly updates are available via:-
Email: https://lp.constantcontactpages.com/su/bhE9MGy/AndrewMitchellNewsletter Facebook: https://ww.facebook.com/andrewmitchellmp 
Website: https://www.andrew-mitchell-mp.co.uk/news
Please feel free to share with anyone who might like to receive a copy.