15 April 2022
Andrew Mitchell MP's 105th message to constituents and local residents across our Royal Town
May I firstly wish everyone a very happy Easter weekend.  The sun has begun to shine and with it the temperature is moving upward which is a very welcome tonic for us all.
Part time opportunity:  I am currently looking for a part-time person for the constituency for approximately 1 to 2 days per week to work in conjunction with my very busy Parliamentary team.  If anyone is interested in hearing more about the position, do please email me on andrew.mitchell.mp@parliament.uk
In the Constituency:
Today, in Boldmere and Vesey I had the pleasure of visiting Boldmere Spinney in the company of Nick Curwen the Chair and Anja Pawson vice chair of the Friends of Boldmere Spinney - a group started recently to keep the Spinney clean and safe and, over the long term, make it flourish as an oasis and little gem in the heart of Boldmere.
I was joined on the visit was by local campaigners, Jan Cairns and Alison Jolley, who are committed supporters of the group and who are liaising with the Town rangers to clean off the outrageous graffiti on an adjacent wall.
I want to thank the friends of Boldmere Spinney for their commitment to making this a successful enclave of peace and enjoyment.
https://bosf.org.uk/members/boldmere-spinney-friends-of/?fbclid=IwAR2jyh490S5l-rnpo5ndHQnSI14PYtO0FKQ3n2KlsFWRYMl_KY4Cw-Vwj4w
What could be a better way to celebrate the arrival of Spring than to be planting new trees in the Royal Town and I have received the following statement from the Sutton Coldfield Charitable Trust regarding the tree planting in Manorial Woods. SCCT does so much for our Town and it is good to see them taking so seriously our local love of trees.
Trustees from Sutton Coldfield Charitable Trust have started the next phase of their progressive plans, to replant English deciduous broadleaved trees at Manorial Woods.
Keith Dudley, Tina Swani and Jane Mosson joined the planting of more than 4,000 trees at the site, assisted by children from Little Sutton Primary School, following the recently harvested Corsican Pine.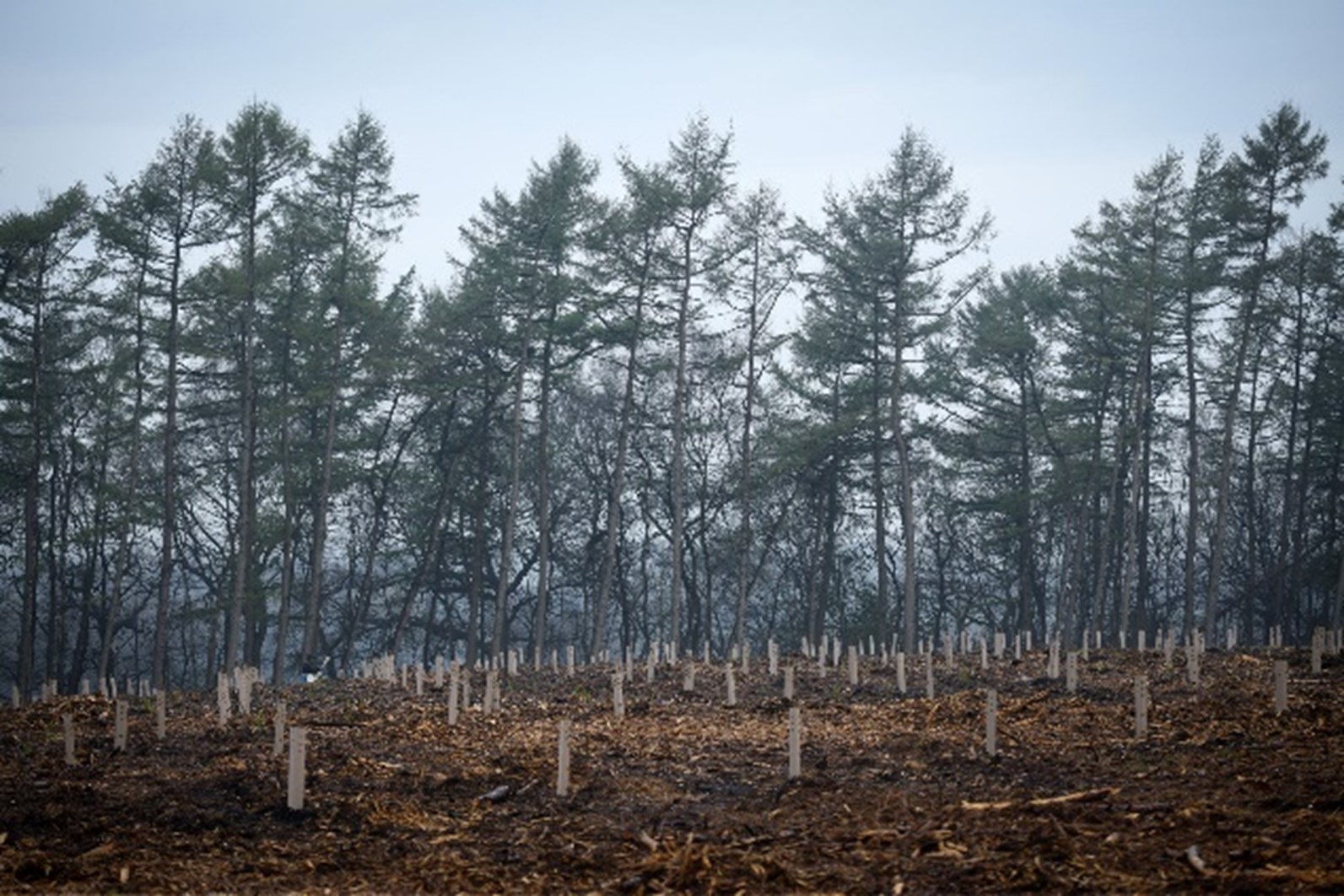 The entire site is due to be restocked with 4,500 trees of both UK-grown hardwoods and an intimate mix of conifers to aid the establishment of the crop. The next phase of planting will take place in May, ahead of the Queen's Jubilee celebrations, where a central feature Yew Tree will be planted.
The Trust will enlist the help of local schools again later in the year to help with a further phase of planting in the autumn. This aims to engage the local community in a project that will benefit Sutton Coldfield for generations to come.
Tina Swani, Chief Executive of Sutton Coldfield Charitable Trust, said:
"It's hugely rewarding to see our long-held plans come to fruition at Manorial Wood, which will support a greater mix of woodland plants and wildlife. The previous Corsican Pine trees were in dire need of harvesting and replanting, due to the stock reaching its potential, lack of undergrowth and ongoing fire risk."
"We are delighted that Little Sutton Primary School is involved, the woods are a big part of the environment of Sutton and what a way to get the next generation involved in helping to improve the future of the town."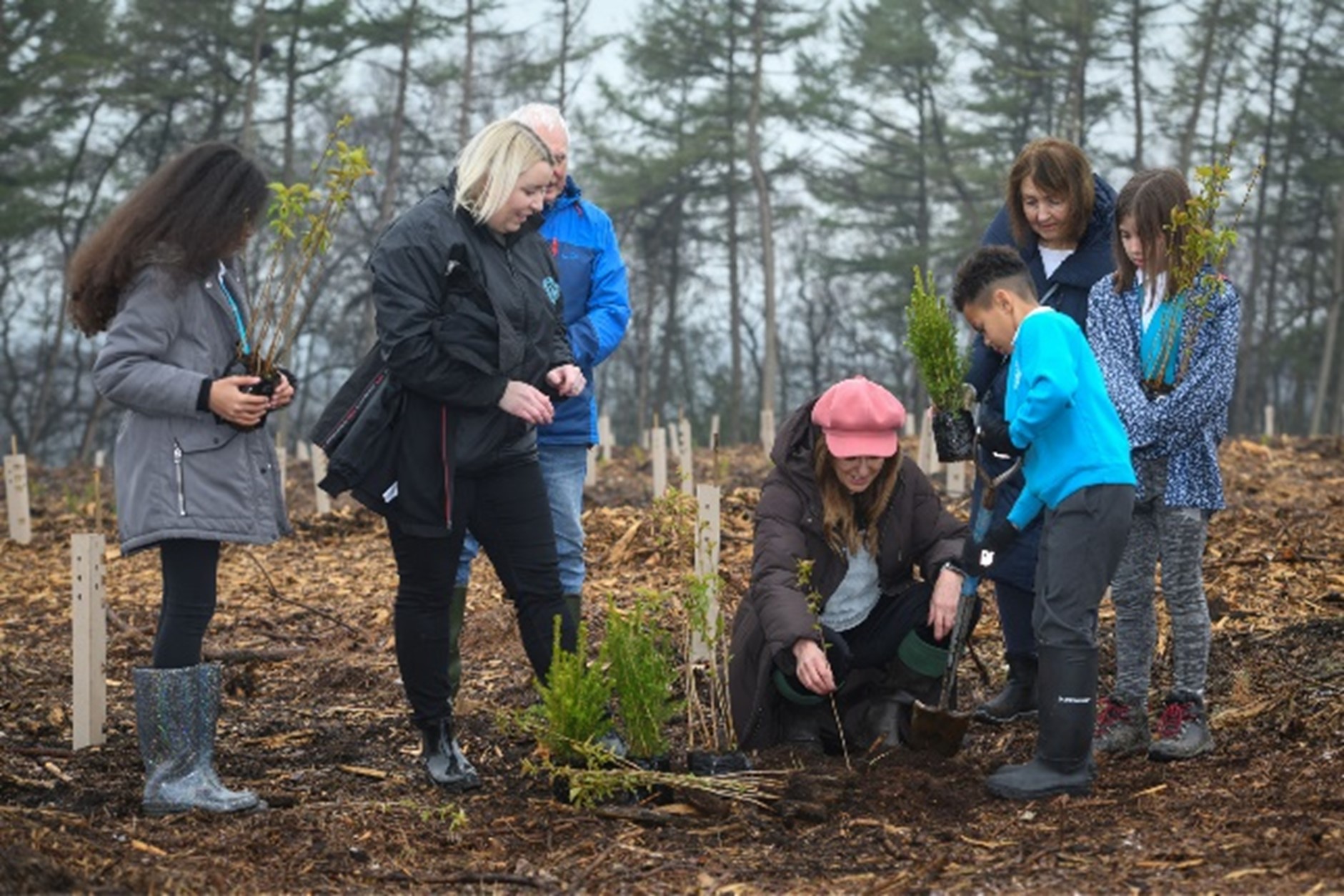 Rachel Davis, headteacher at Little Sutton Primary School, said:
"We are very excited about being part of a project to plant 4,500 trees that will create a broad-leaved, biodiverse woodland to benefit generations to come.
"At Little Sutton we feel it is really important to prepare our pupils to be good citizens, so we work hard to instil positive values and opportunities for them to make an impact in our community. Our pupils are passionate about playing their part in making the world a better place, and this fantastic project will enable them to do this by looking after the local environment."
An environmentally sustainable approach is being taken at Manorial Wood that includes biodegradable tree protectors being used, instead of plastic, to prevent damage from small animals as the trees become established.
To find out more information about Manorial Woods or Sutton Coldfield Charitable Trust, please visit: https://www.suttoncoldfieldcharitabletrust.com/news/manorial-woods/17.htm 
Fun Run: Royal Sutton Coldfield Town Council has confirmed it is to support the Royal Sutton Fun Run in 2022.  Simon Ward said: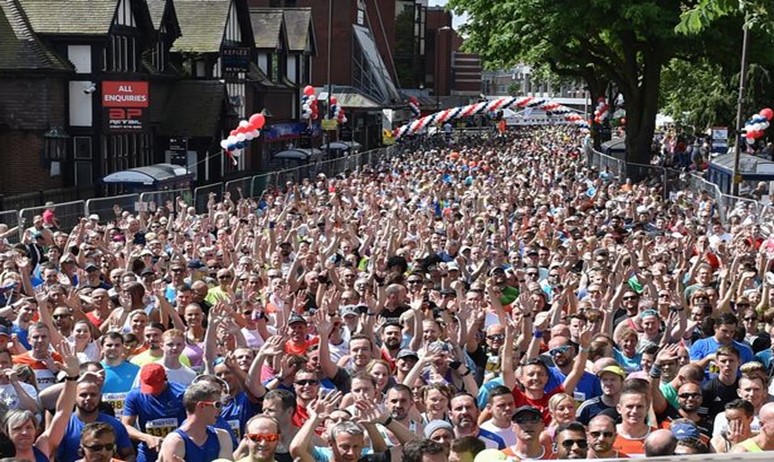 "Our iconic Fun Run has been an integral part of life in Royal Sutton Coldfield for forty years. As a town council, we recognise how important the event is in not only bringing the community together but also providing a vehicle for locally based charities and voluntary organisations to encourage supporters to participate and raise money.  All this while encouraging healthy and active lifestyles and showcasing our fantastic Sutton Park.  It is brilliant that the Town Council can step in and help such a fantastic event."
"We are only just emerging from two very challenging years when many charities and voluntary organisations, particularly local and smaller organisations, have been unable to generate much if any income."
"The Town Council's decision to support the Fun Run is recognition of how important the event is to our royal town and our desire to see it flourish once again following the pandemic.
The Town Council is delighted to be doing all this in the 40th anniversary year of Royal Sutton Fun and as the country celebrates the Queen's Platinum Jubilee during the very week of this year's Fun Run." 
Online registration is now live via the new web site www.royalsuttonfunrun.org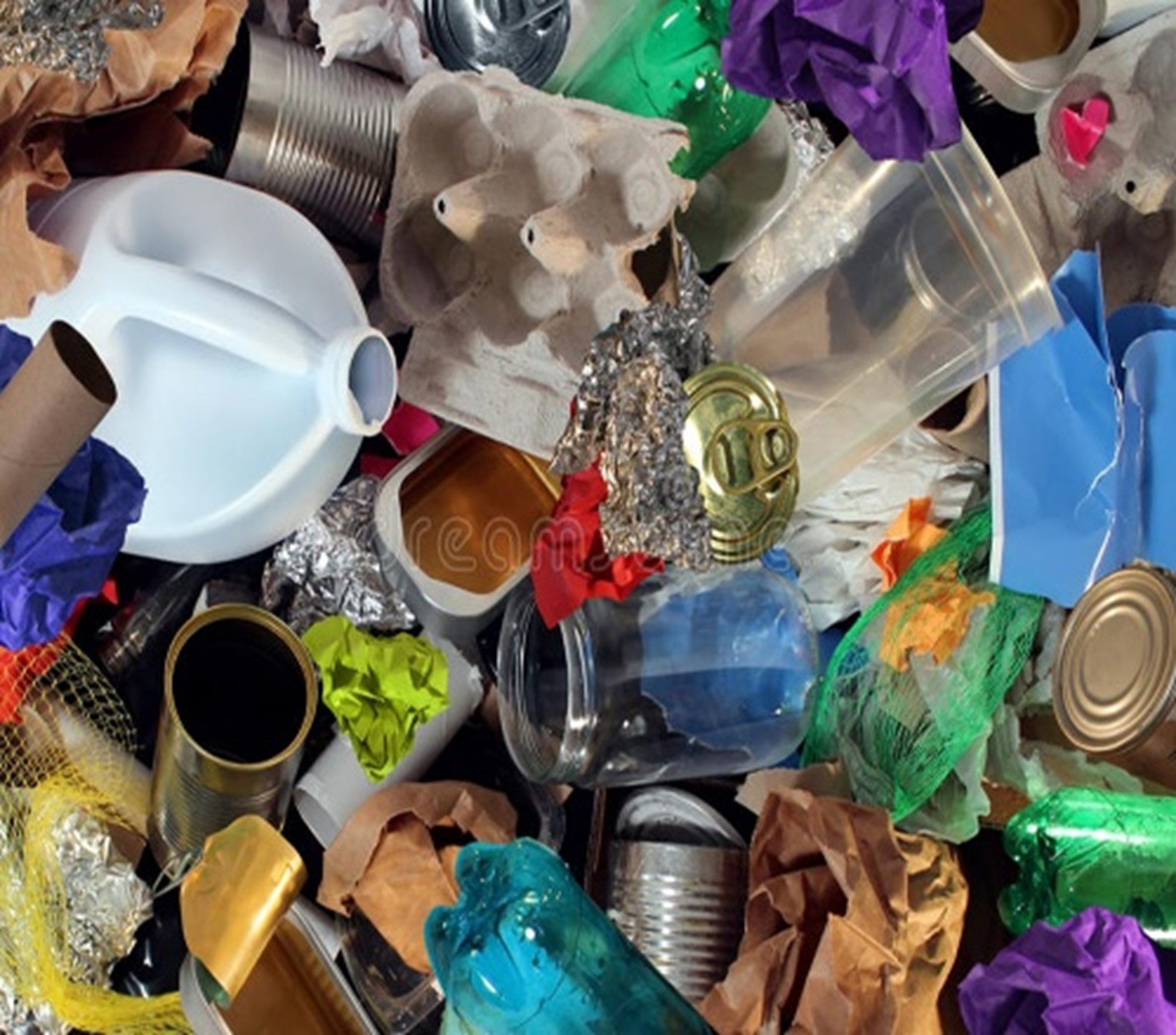 I have received complaints over the last week or so regarding recycling collections so I hope the below Mobile Househould Recycling Centres will be helpful.  I am informed that the problems are due to lack of HGV drivers and I shall continue to raise this with BCC.
Visit times are 07:00-12:00.  
Tues      26/04/2022        Reay Nadin Drive            B73 6UL              Sutton Vesey
Wed       27/04/2022        Longley Avenue              B76 9AL             Sutton Walmley & Minworth
Andy Street, our West Midlands Mayor has a couple of useful updates:
"On Friday it was announced a service will return (most likely Wolverhampton St George's to Birmingham Bull Street) by the end of May, with a full service to come back following that but in good time for the Commonwealth Games as more trams are repaired and released back out onto the network. I am on the case of both CAF and my team at TfWM to accelerate this programme and get a safe and reliable service back for citizens as fast as possible. 
Continuing with transport, I am hopeful that this week the contractor for our new stations in South Birmingham will be announced. This is another major step forward in the construction of Moseley, Kings Heath, and Stirchley stations and the reopening of the Camp Hill line for passengers after decades of talk. Next month we will also be launching a public competition for the naming of two of the three stations which will be another nice milestone moment."
Please see the Information Section regarding bus changes, funding and infrastructure.
Ewan Mackey, one of our senior local campaigners, is keen that we all be aware that Warwickshire County Council has removed the Greenbelt status from a plot of land bordering the Royal Town with access off Lindridge Road.  Wimpey Homes aim to build 178 homes.  Ewan would like you to know that if you wish to take part in the consultation which closes on 29th April, please email lindridgeroad@taylorwimpey-pr.co.uk or click on the following link
https://www.taylorwimpey.co.uk/new-homes/sutton-coldfield/lindridge-chase
Covid Vaccination Update:  Dr. Rahul Dubb who is leading the Royal Town's highly successful vaccination efforts is to be congratulated for his further work.
There is a current vaccination drive that will undertake the Spring booster programme for those over 75 years and anyone over 12 years of age with a severely weakened immune system who received their last vaccine over three months ago. 
Over 5,400 boosters have already been administered and work has commenced to complete housebound patient boosters and care homes within the next month.
170 vaccinations have been given to people receiving their very first jab in the past two weeks.
There are clinics on the National Booking Service, particularly for over the Easter holidays, for children aged 5 – 11 and more will be added as demand increases.
https://www.england.nhs.uk/2022/03/nhs-bookings-open-for-spring-boosters
Our grateful thanks to Dr. Dubb and his brilliant team.
Westminster news and Parliamentary business
With the House in recess for the Easter weekend, work still continues and I have received a whole host of correspondence on many subjects.  I thought you might be interested in a couple of the replies that are so relevant to us all at this time.
International Sport: Russia and Belarus:
Russia, with the support of Belarus, has launched an unprovoked and premeditated attack on the free and sovereign nation of Ukraine. I fully support the UK in its condemnation and ongoing response to this aggression.
Beyond military assistance and economic sanctions, there are other powerful tools that can be used to apply pressure on rogue regimes, and I believe international sport can play a significant role in ostracising Putin on the global stage.
To this end, the Secretary of State for Digital, Culture, Media and Sport has united the UK's sporting bodies and made the UK's position clear: Russia should be stripped of hosting international sporting events and their teams should not be allowed to compete abroad.
The upcoming Champions League Final and Formula 1 Grand Prix will no longer be held in Russia. Likewise, Russia has been banned by UEFA, FIFA, World Rugby, and the International Olympic Committee. More recently, the International Paralympic Committee banned athletes from Russia and Belarus from competing in the 2022 Winter Paralympics, overturning an earlier decision to allow the athletes to compete as neutrals.
I appreciate the concern about banning individuals from competitions. However, based on the nature and brutality of recent events, I share the Secretary of State's view that Russia must not be allowed to exploit international sporting events to legitimise its illegal actions in Ukraine.
It is reassuring that the international community has come together to sign a statement on Russia's war on Ukraine and international sport. The statement, signed by ministers from 37 like-minded countries, reaffirms the collective approach that Russia and Belarus should not be permitted to host, bid for or be awarded any international sporting events. Furthermore, appropriate actions should be taken to limit sponsorship and other financial support from entities with links to the Russian or Belarusian states. Individual athletes selected by Russia and Belarus, administrators and teams representing the Russian or Belarusian state should be banned from competing in other countries, including those representing bodies, cities or brands that are effectively representing Russia or Belarus, such as major football clubs.
I feel this is the right approach and I hope that international sport federations endorse these principles.
Economic Recovery:
The public health crisis brought on by Covid-19 created a significant economic contraction with The Office for National Statistics confirming that UK GDP shrank by 9.4 per cent in 2020. In percentage terms, this represented the largest annual fall since the depression of 1921. I welcome confirmation from Office for National Statistics figures that the British economy is now larger than it was pre-pandemic as it continues its strong recovery.
I am also encouraged to see Office for National Statistics figures showing the unemployment rate for December 2021 to January 2022 falling by 0.2 percentage points, to 3.8 per cent. The employment rate stands at 75.5 per cent and the number of job vacancies in January 2022 to March 2022 continued to rise to a new record of 1,288,000, an increase of 50,200 on the previous quarter.
These have been incredibly difficult times for the country and while it is paramount to protect jobs and the economy, questions are also being asked about the way the country does business.
I share concerns about the impact of Russia's invasion of Ukraine on the global economy and global prices. Inevitably, there will also be an economic cost in Britain as a result of the tough sanctions package levied against Russia. However, I believe that the price of not standing up to Putin would be far greater.
The Government has already announced that the import of Russian oil and oil products will be phased out by the end of this year and I welcome the Government's Energy Security Strategy which sets out plans to accelerate the deployment of wind, new nuclear, solar and hydrogen, while supporting the production of domestic oil and gas in the nearer term.
As we recover from Covid-19, we need to deliver an economy which is stronger, greener, more sustainable and more resilient. By doing this, we will protect jobs and add many more employment opportunities.
I welcome the Government's Ten Point Plan and subsequent Net Zero Strategy for a green industrial revolution which will allow us to end the UK's contribution to climate change. The plan covers clean energy, transport, nature and innovative technologies and mobilises £12 billion of Government investment while supporting and creating up to 250,000 jobs. 
As part of the levelling up agenda, I strongly welcome the establishment of a UK Infrastructure Bank (UKIB), to be headquartered in Leeds along with a northern HQ for the Treasury to open in Darlington. The UKIB will work across government and the private sector, to deliver sustained investment in the growth-creating potential of communities across the UK.
Furthermore, a refreshed Green Book will consider the long-term advantages for places which have not previously benefitted from public investments while the UK R&D Roadmap unveiled in July 2020 will ensure that research and development investment take greater account of place-based outcomes in how R&D decisions are made in the UK to strengthen productivity and increase prosperity across the country.
The House returns on Tuesday after Easter when we will be discussing how to stop these poor people in some jeopardy coming to our shores from across the Channel and 'Partygate' as well as fines now being given to Downing Street staff including the Prime Minister. 
I shall have more to say on both issues shortly and I am very grateful to my constituents who are letting me have their views.
Events, Opportunities and Information
Neighbourhood Development and Support Unit External Funding as of  12-4-2022 update on the following link:   https://sway.office.com/5vR8Z2nEMm7iWwO7
National Express West Midlands Update:
Bus service changes - Sunday 24 April 2022 
Some National Express West Midlands bus services are changing from Sunday 24 April 2022. There are timetable tweaks to many services. Full details are on our website here.

New Sutton services
There will be changes to the 77 and 77A services in Sutton Coldfield. There is also a new 604 service between Sutton Coldfield and Hill Hook.

77/77A
The route and timetable will change. Buses will operate to and from Walsall up to every 30 minutes. Most journeys will extend beyond Sutton Coldfield to Erdington via Walmley and Asda Minworth, replacing Claribels services 167 and 168. The 77 will replace the 168 and the 77A will replace the 167. Between New Oscott and Sutton Coldfield, the 77A will partly replace the 604 and will run via Darnick Road, Halton Road, Braemar Road, Somerville Road, Clifton Road and Park Road. 

Roads without bus stops will be served on a hail-and-ride basis. Buses will stop wherever it is safe to do so. Customers should clearly signal to the driver that they want to get on if boarding on a section of route without formal bus stops.

604 
The National Express West Midlands 604 is a new service between Sutton Coldfield and Hill Hook, partly replacing Claribels service 604. Buses will run to a new route along Rectory Road and Bedford Road in the Sutton Coldfield area. 

Roads without bus stops will be served on a hail-and-ride basis. Buses will stop wherever it is safe to do so. Customers should clearly signal to the driver that they want to get on if boarding on a section of route without formal bus stops.

Changes to the 41 service 
From Sunday 24 April 2022, the route of the National Express West Midlands 41 bus service will be extended from Acocks Green to Heartlands Hospital. This replaces the current Claribels 36 service. 
Bus funding
You may have seen government announcements last week about various bits of funding to help bus services. I'm happy to tell you that the West Midlands secured more of this money than any other region. This is due to our successful Bus Alliance partnership in this region, plus strong pro-bus leadership from TfWM, the councils, and politicians of all parties. So thank you all for your support - our region really is leading the way on buses.

Here's a quick breakdown of those funding schemes:
 £120m of City Region Sustainable Transport Settlement to

double the length of bus lanes

in the West Midlands. This is capital funding to upgrade highways. It will be transformational for bus customers over the next few years.
Zero Emissions Bus Regional Area funding for

124 hydrogen buses

to turn the Black Country green. (Don't forget Birmingham City Council already owns 20 hydrogen double deckers which National Express operates on the 51 route to Walsall via Perry Barr.)
The Department for Transport has agreed to extend the support bus operators have been receiving since September 2021 as they

recover from the pandemic

. 
And the government has allocated £88 million to the West Midlands to fund its Bus Service Improvement Plan (BSIP). Key priorities in our region's submission were to keep providing England's cheapest fares, and to be England's first city region to 100% zero emissions, across a comprehensive network. 
The West Midlands is the only city region where public transport is getting cheaper
Since 2017, UK rail, tram and bus fares all increased by 13% or 14%, while inflation has been 8.5%. In London, fares are going up next month by an average of 4.8% across all modes, and over 6% on buses. In Manchester, a monthly bus pass costs 3% of people's monthly income. Here in the West Midlands, it's under 2% - and that's down from 2018 when it was 2.5%.  

In July 2021, National Express cut our fares, making them 14% cheaper. Since then, we have seen 7% growth in patronage. We knew it was the right thing to do. And now the cost of living is skyrocketing, savvy travellers can benefit by hopping on the bus. You don't even need to be always trying to work out the best fares - if you simply tap your contactless bank card each time you get on a bus, you'll never pay more than £4 to travel all day anywhere across the whole West Midlands.
Free, fun, friendly and engaging Community Games allow you to try different sporting activities regardless of your age or ability and to meet clubs and groups who will show you what they do and let you try the activity. We would like you to have fun, try new activities and find something you really enjoy. We will greet you on arrival, explain the activities and answer your questions. The facility is accessible to both pedestrian and wheelchair users alike.
If assistance is required then carers must accompany visitors as we can not provide a care service. We will provide lots of fun activity for you to enjoy with your friends and family though. We hope to see you soon. For more information please email becki@inspireactivity.co.uk Accessible Community Games Inspiring physical activity for people with physical and learning disabilities in our community
EVENTS MANAGED BY INSPIRE ACTIVITY 2022
DATE FRIDAY 22ND APRIL
TIME 12:00 PM - 5:00 PM
ADDRESS BMET COLLEGE SUTTON COLDFIELD 34 LICHFIELD ROAD SUTTON COLDFIELD B74 2NW
PARKING AMPLE ON SITE FREE FREE TO ATTEND
There is no cost to attend the Accessible Games 1 2O+ ACTIVITIES available to try led by experienced instructors 2 FOOD AND DRINKS are available on site and you are very welcome to bring your own 3 GB AMBASSADORS Great British Athletes will join us and help people have fun 4 Potential activities (subject to change) ACCESSIBLE SKIING BOWLS ARCHERY BOXING CLIMING WALL CRICKET (TABLE/QUICK) CYCLING DANCE AVFC FOOTBALL HOCKEY MARTIAL ARTS PARK RIDE WBAFC POWERCHAIR FOOTBALL TENNIS WHEELCHAIR TREADMILL Key visitor information ‣ When you arrive we will guide you to the information point for a visitor wristband and information pack ‣ Community Games helpers will be available at all times to answer questions and provide support ‣ FREE parking on site ‣ Indoor and outdoor activities ‣ Bring your own food and drink, or purchase on site ‣ Breakout room ‣ Quiet room ‣ Information room ‣ No age limit ‣ Male and female changing rooms ‣ Fully accessible changing facility with hoist available Thank you very much indeed Birmingham Metropolitan College Inspire Activity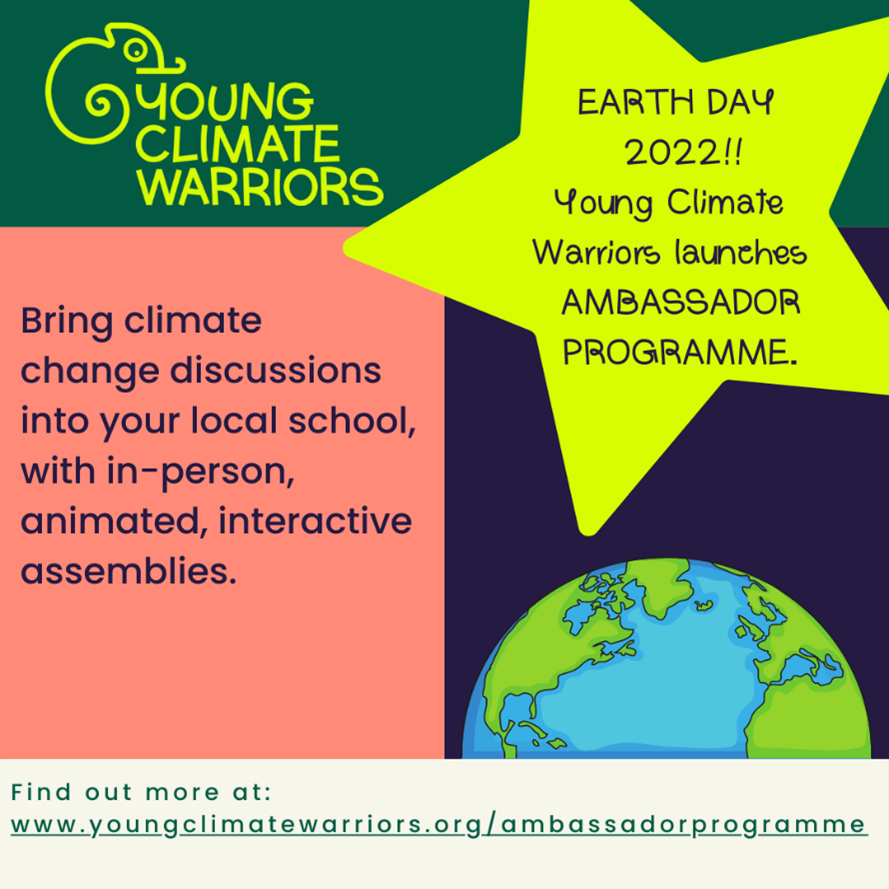 Third Thursdays
 A series of talks in 2022 at Holy Trinity Parish
Church Sutton Coldfield, B72 1TF
The church will be open from 1.30 to 4pm
with a talk from 2pm-3pm.
No charge, but donations welcome for tea and coffee
Talks at 2pm:
Thursday 21st April     Dr. Andrew Watkins - Holy Trinity and Sutton Coldfield before Bishop Vesey
Thursday 19th May      Suzanne Phillips - A fragment of a mystery
Thursday 16th June    Tim Clark - William Wilson and the re-building of St Mary's Warwick
Thursday 21st July      Marian Baxter - Stories behind the memorials at Holy Trinity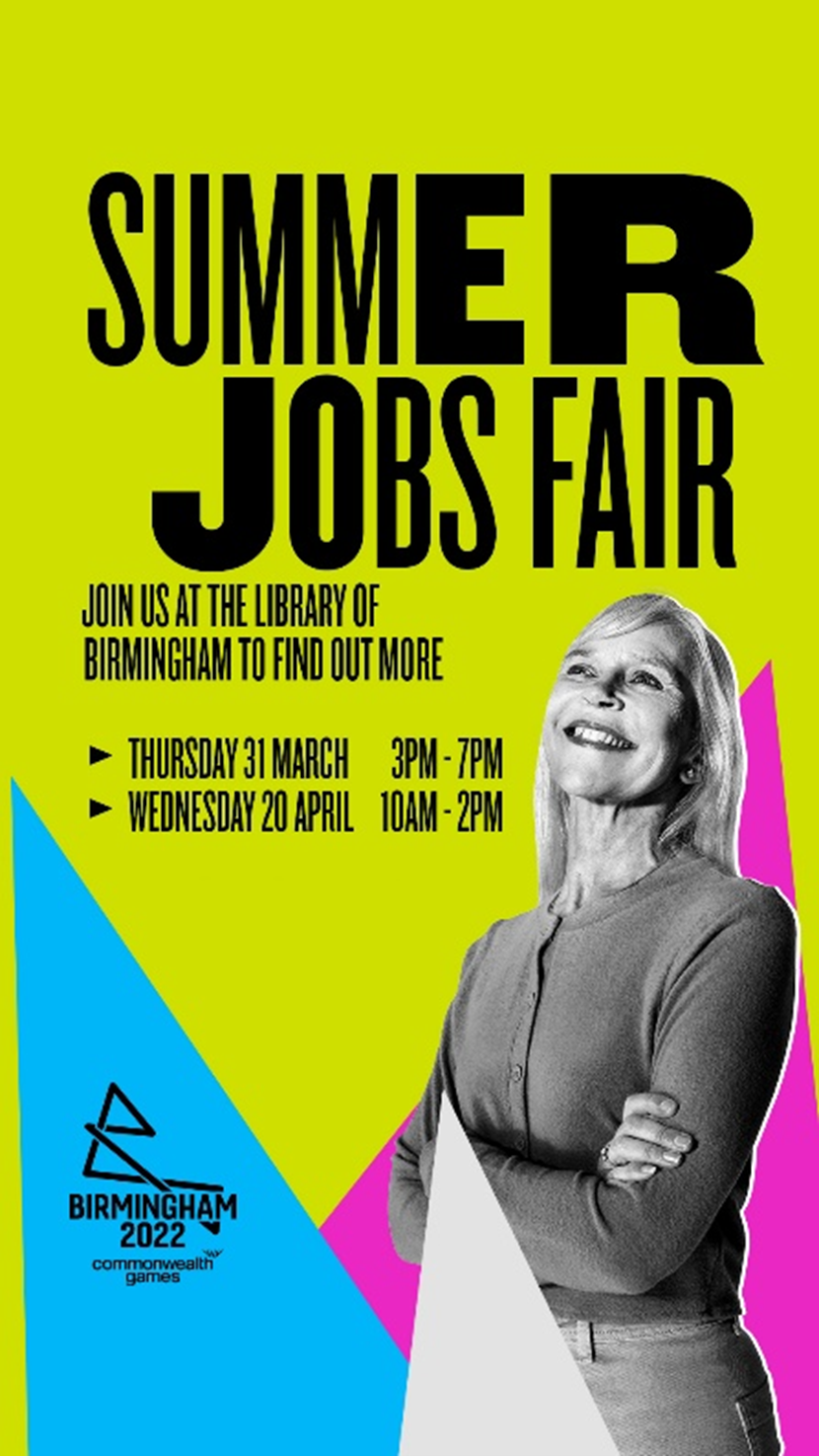 There are 20,000 Games time roles up for grabs at Birmingham 2022 (@birminghamcg22).
The second of their Jobs Fairs takes place on Thursday 31 March at the Library of Birmingham.
Go along and make the Games work for you!
http://birmingham2022.com/jobs #b2022
Facebook: @Birmingham2022
Twitter: @birminghamcg22
Instagram: @birminghamcg22
Neighbourhood Development and Support Unit: I have received the latest update from the NDSU in relation to External Funding as of 8th February.  Please see for any opportunities that may be available to you and your organisation.
https://sway.office.com/5vR8Z2nEMm7iWwO7
TfL News:  Please see the following information as it could affect us all in Sutton Coldfield.
Easter weekend, 15 – 18 April
Our Easter railway upgrades include:
Track and signal upgrades between London Euston and Milton Keynes

Bridge work in the Camden and Regents Park area near Euston station

Railway drainage, track and signal improvements between Crewe and Warrington

Track upgrades between Carlisle and Scotland.
Travel either side of the Easter bank holiday weekend
We're asking passengers to travel either side of the bank holiday weekend to avoid longer, busier journeys and bus replacements and changes on the following routes:
between London Euston and Milton Keynes

on the Coventry corridor from Leamington to Coventry and Rugeley to Birmingham New Street

between Carlisle and Glasgow and Edinburgh

changes to services to and through Crewe station.
Our communications will point passengers to plan their journeys in advance at www.networkrail.co.uk/wcml. Details of services can be found at National Rail Enquiries or by calling 03457 48 49 50. Passengers who require assistance are advised to pre-arrange this with their local train company.
Early May bank holiday weekend, 30 April – 2 May
Over the early May bank holiday weekend, work will take place to:
Upgrade track and railway drainage between London Euston and Watford

Reconstruct a bridge at Euston/Camden 

​

Renew electrical switches and crossings at Watford Junction

Replace a bridge in Saltley

Modernise signals through Macclesfield

Track improvement work between Warrington and Preston (Sunday 1 May).
Travel either side of the early May bank holiday weekend
Again, passengers are asked to plan ahead and travel either side of the bank holiday weekend to avoid longer, busier journeys and bus replacements on some routes including between London Euston and Milton Keynes.
Travel to FA Cup matches may be affected, and we advise passengers to please check with their local train company or the Football Association for more information.
Birmingham 2022 – The Birmingham 2022 Festival
Birmingham 2022 have today formally launched our Birmingham 2022 Festival, a six-month long cultural programme taking place across Birmingham and the West Midlands which will accompany the Games. It will be the biggest celebration of creativity ever seen in our region and one of the largest ever cultural programmes to surround a Commonwealth Games.
There will be over 200 events including a spectacular open-air show, a brand-new Birmingham inspired album, an immersive 3D experience on public transport, photography exhibitions across billboards, a city centre forest of magical proportions, a mass tap-dancing extravaganza and much, much more. With events running from March to September, the festival will put Birmingham and the West Midlands' creativity, ambition, heritage, and diversity on a global stage. Activities will take place in every Birmingham constituency.
To learn more, view the full programme of events or get involved visit: www.birmingham2022.com/festival
As your MP I am here to help. If you feel I can assist with any concerns, please do not hesitate to get in contact by emailing me on andrew.mitchell.mp@parliament.uk
My weekly updates are available via:-
Email: https://lp.constantcontactpages.com/su/bhE9MGy/AndrewMitchellNewsletter Facebook: https://ww.facebook.com/andrewmitchellmp 
Website: https://www.andrew-mitchell-mp.co.uk/news
Please feel free to share with anyone who might like to receive a copy.