13 May 2022
Andrew Mitchell MP's 109th message to constituents and local residents across our Royal Town
In the Constituency
I am looking forward to the Ukrainian concert which starts this evening at 7:30pm, taking place in the Emmanuel Parish Church in Wylde Green, featuring the Emmanuel Choir, Sutton Coldfield Chamber Choir, Sutton Coldfield Choral Society and Orchestra, and Richard Mason.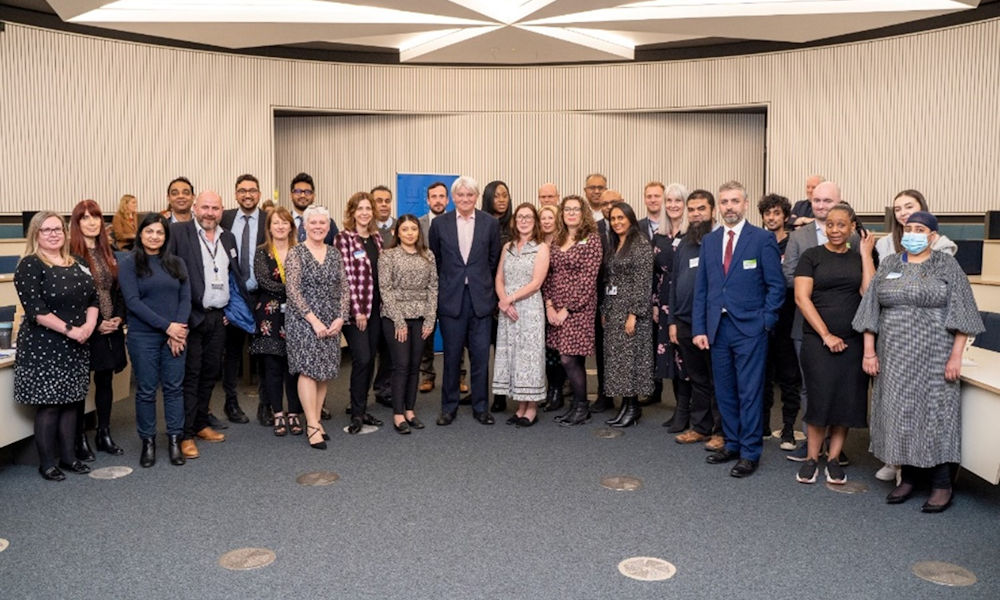 Back from Westminster yesterday, I had the pleasure of visiting Birmingham City University to speak to all those involved in the University's Graduate Re-Tune Project event which celebrated the successes of the project in boosting rates of graduate employment from underrepresented groups and bridging the skills gap to meet the demands of the local labour market.
I managed to speak to many local graduates who have secured good jobs following support programmes to help hone their skills, engage with the local jobs market and ultimately land a job that's right for them.
The project has clearly been a success and I wish to congratulate all those who brought it to life as well as those graduates who seized the opportunities offered by the scheme to equip and prepare them for the workforce.
Following last week's local elections, councillors and Members of Parliament across the West Midlands wasted no time getting down to business.
I very much enjoyed having dinner at one of the royal town's favourite restaurants the Bashundora with all the officers of the Sutton Coldfield conservative association
We were able to reflect on the election results throughout the town and the very creditable performance by our hardworking Conservative team on both our town and city councils.
We discussed the many ways we all intend to continue to serve the people of Sutton Coldfield.
Here is an earlier dinner at the Bashundora with the officers from last year.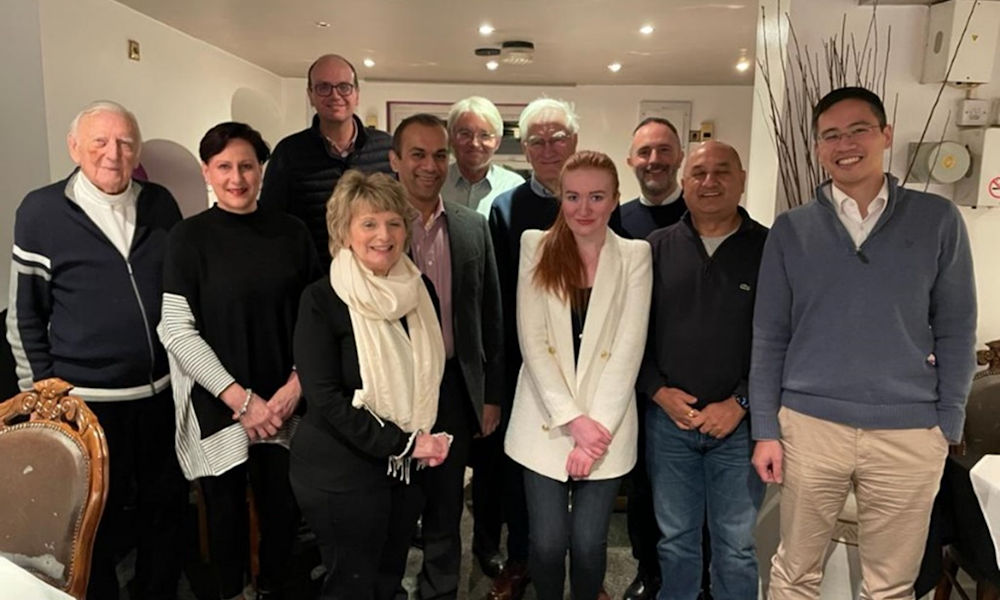 Fire Station
Today I had the pleasure of attending the official opening of the newly created Technical Rescue Station at Sutton Coldfield Fire Station. We were proud and delighted to welcome the Lord Lieutenant John Crabtree to perform the honours. As the representative of Her Majesty the Queen, he mentioned how at home he felt in our Royal Town.
The Technical Rescue Units are made up of highly trained firefighters who provide specialist rescue capabilities including flooding response, extrication from collapsed structures and rope rescue from height, as well as responding to life-threatening fires. This is a fantastic new addition to the fire station, looking after our community in Sutton Coldfield and more widely. When I thanked the brilliant men and women of the West Midlands Fire Service for all that they do I was able to contrast our delight at the fire service injecting new and important assets in to Sutton Coldfield while next door, to the immense regret of virtually all of us, the Police Station and its infrastructure is still set to close.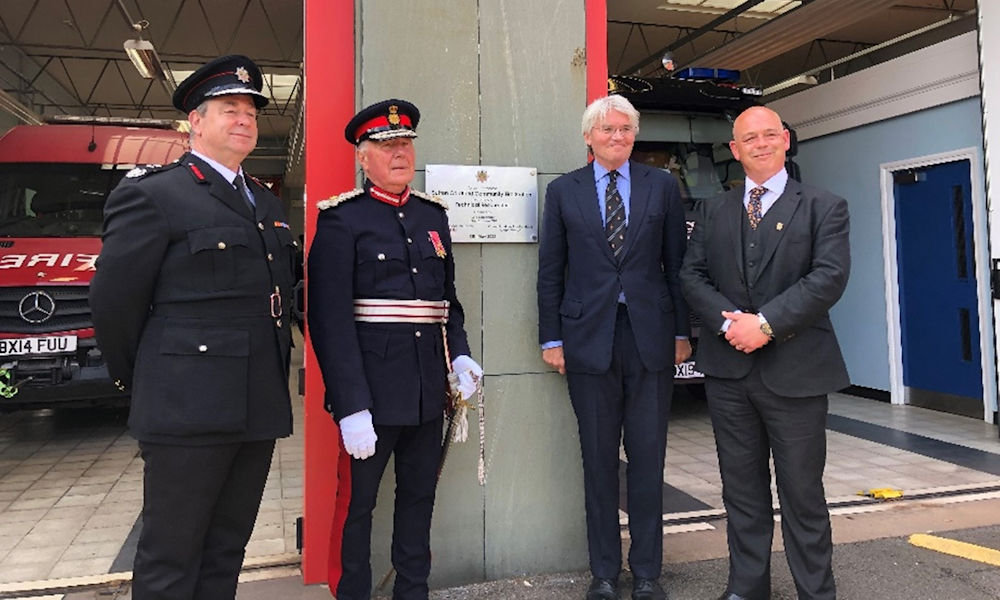 Jean Templeton
This afternoon I had a meeting with Jean Templeton, Chief Executive of the St. Basils charity which is strongly supported by the people of Sutton Coldfield due to its brilliant job helping young people off the streets and in to work.
Jean is a visionary leader on these issues and has been of huge assistance to the government with her advice (usually taken) on the technicalities of this matter.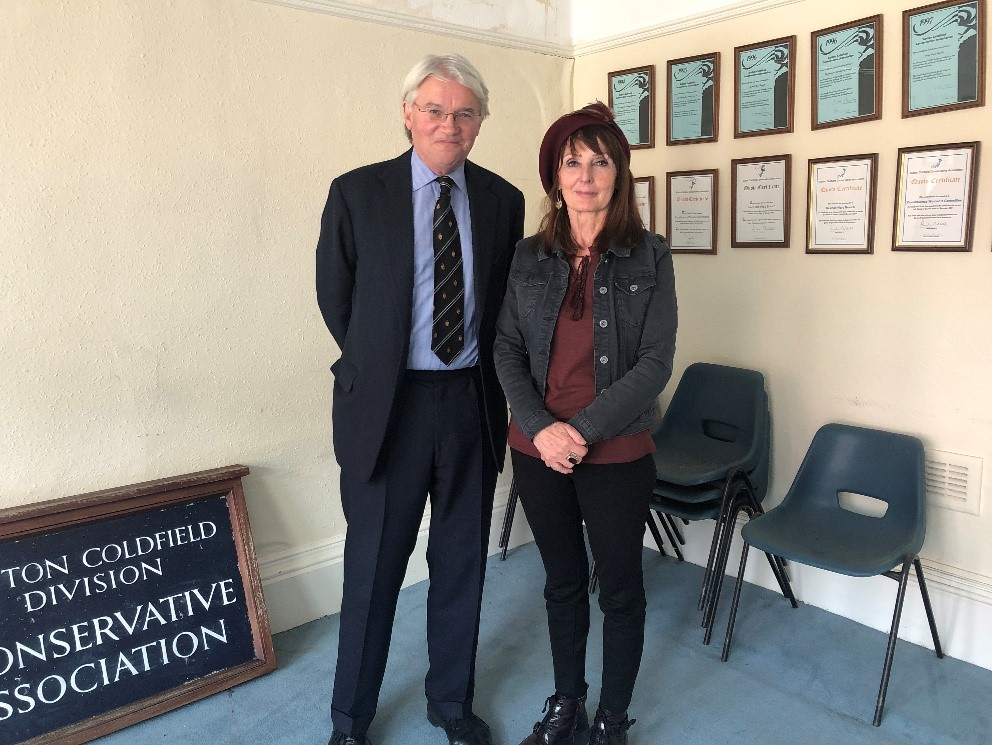 Eco Sutton
I had another meeting with members of Eco Sutton discussing the Langley development and how it can be built to the highest standards of sustainability and become the best development in the country.
We discussed the UK's plan to have housing that is fit for a Net Zero future and how housing should be properly insulated. We also discussed the importance of matching apprenticeships and skills training with the urgent national task of insulating homes and achieving Net Zero. I will be tabling a question next week on this.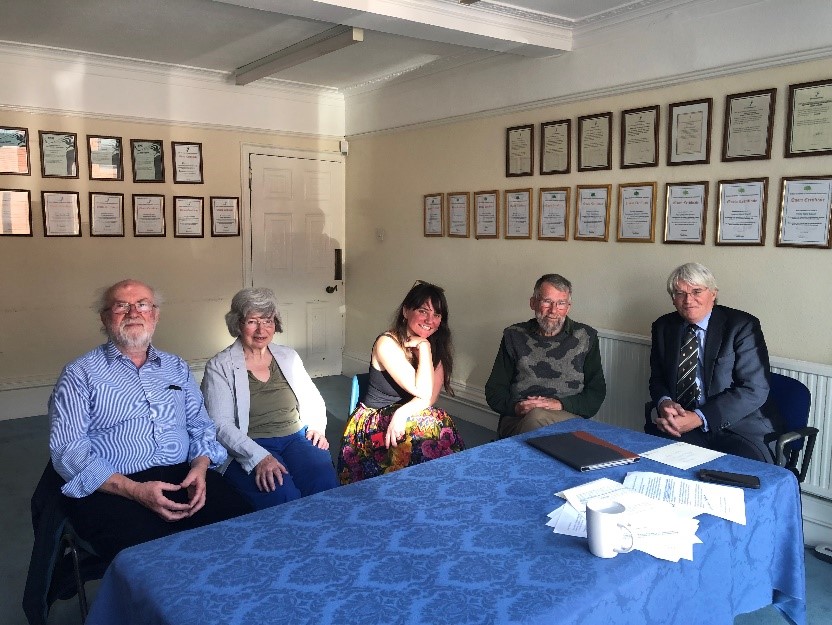 Visit to Bishop Vesey Grammar School
From post-university to pre-university, on Friday I had the pleasure of visiting Bishop Vesey Grammar school where I spoke to pupils about a range of issues such as the War in Ukraine, the cost of living crisis, and the regeneration of our town centre.
One of the most satisfying parts of being a Member of Parliament is to see how passionate and committed our younger generation are on matters of importance to their world – be it on local, national or international issues.  It was a great session. Their interest and enthusiasm also make them a great audience, and I relish hearing their views and trying to answer their challenging questions!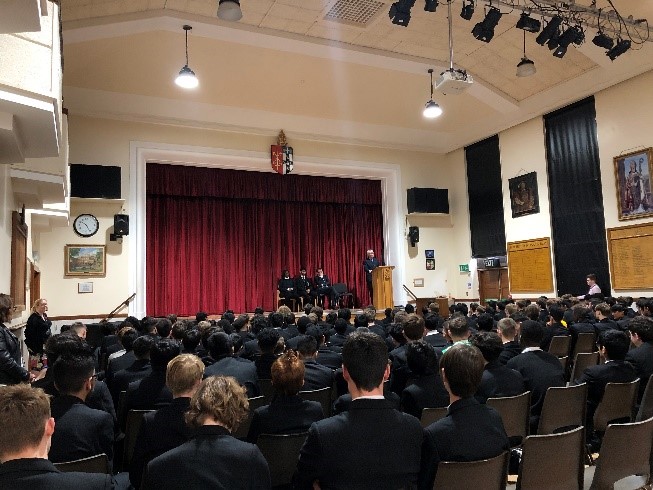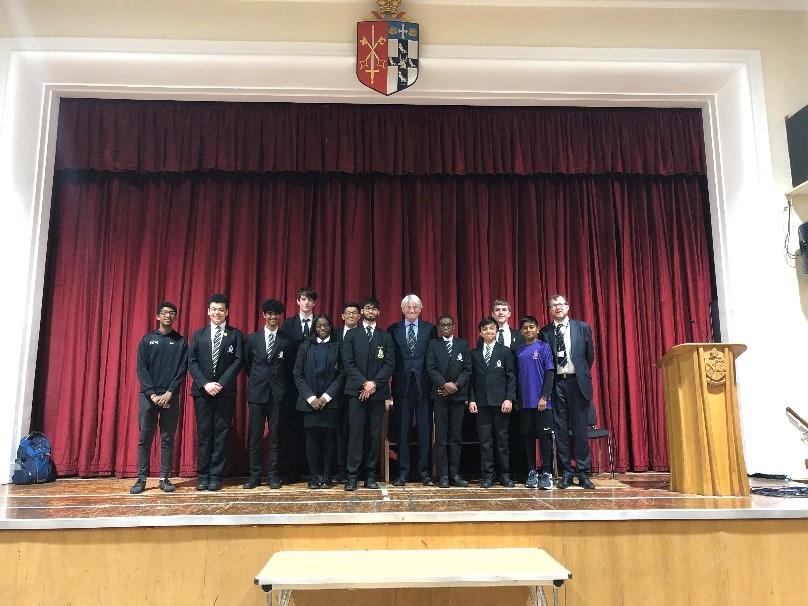 In Westminster
Support for Pensioners
Kicking off with some good news, the government is working to boost the take up of Pension Credit in Sutton Coldfield, as part of its wider support with the cost of living.
While there are 1610 claimants in in the Royal Town, we know that around 25 per cent of people who are eligible to claim for help do not currently do so.
Pension Credit is worth an average of £3,300 and could also open up a suite of other benefits such as help with housing costs, heating bills and free over-75s TV licence.
I urge all constituents who might be affected to check their eligibility to ensure they are not missing out on vital support.  Information is available on Gov.UK website www.gov.uk/pension-credit or by calling the freephone claim line on 0800 99 1234.
Queen's Speech
The Queen's Speech marked the return of Parliament and the start of a new legislative session.  Speaking on behalf of Her Majesty, the Prince of Wales set out the government's programme for the year ahead, with 38 new bills designed to address important national issues including easing the cost of living and growing the economy, cutting crime and supporting communities, and providing the leadership needed in the years to come.
Financial Crime
I intend to contribute fully to the Queen's Speech debate that will be taking place over the next week. On Wednesday I did however have a chance to intervene on the back of a speech made by Dame Margaret Hodge MP - with whom I co-Chair the All-Party Group on Financial Crime – during the debate on Crime and Policing.  I restated the need to tackle economic crime as a matter of urgency and hold to account professional enablers of financial crimes:
I am extremely grateful to the Home Secretary for giving way. May I reinforce the cross-party nature of what the right hon. Member for Barking (Dame Margaret Hodge) has just said? She will know that the right hon. Lady and I have done quite a lot in the House to support the points that she has just made. I very much hope that, when the right moment comes in the economic crime Bill, she will listen carefully to the work that has already been done to try to reinforce the very point that she has just made.
Youth Sport Trust
Earlier in the week I met with Billy Downey, one of our local headteachers and Trustee of the Youth Sport Trust, children's charity that promotes active play and sport as part of their education and development.
The Trust works with more than 20,000 schools across the country to encourage more sport and physical activity as a means of enhancing children's mental and physical wellbeing – as well as promoting future skills.
Ahead of the publication of the Government's Sports Strategy Plan, Billy and I discussed the Trust's hope that the government will commit to funding a 'national drive' to get every child active for 60 minutes every day as recommended by the Chief Medical Officer.
I will certainly be doing my bit to support the national drive locally, and I want to thank everyone in the Youth Sport Trust for the truly vital work they do in this crucial area of children's development.
Events and announcements
Maintenance work along M42 - Northbound junction 7 to Junction 9
Work will commence on Monday 23 May 2022 and is expected to be completed by the start of July 2022.
Mobile Household Recycling Centre visits:
Dates and locations for MHRCs in Sutton Colfield.  Visit times are 07:00-12:00. 
Mon      16/05/2022        Rowallan Road                B75 6RL               Sutton Roughley
Wed      18/05/2022        St. Chads Road                B75 7QR             Sutton Reddicap
Fri          27/05/2022        Park View Road               B74 4PR              Sutton Four Oaks
A CONCERT FOR UKRAINE - FRIDAY MAY 13th 2022
A concert of reflective music offered in aid of humanitarian support to Ukraine. The programme includes Fauré Requiem Emmanuel Choir and Orchestra are joined by members of Sutton Coldfield Chamber Choir and Sutton Coldfield Choral Society. Tickets are £15 and that full amount goes to the fund. To reserve tickets call 07941 466 423
"Third Thursday" History Talk at Holy Trinity Parish Church Sutton Coldfield B72 1TF Thursday 19th May @ 2pm
A Fragment of a Mystery?
Holy Trinity Parish Church is custodian of an intriguing piece of a painted glass window, about which very little is known for certain. It doesn't appear to be part of the glazing scheme of the rest of the Church. Who created it, and why? Who is the subject of the painting and what might the whole piece of glass have looked like? Suzanne Phillips will attempt to provide answers to some of these questions and talk about an artist and studio possibly connected to this work – who also had links to the local area.
For more information please visit: https://www.htsc.org.uk/our-heritage/heritage-home/ or ring 0121 321 1144
Maintenance work along M42 - Northbound junction 7 to Junction 9
Work will commence on Monday 23 May 2022 and is expected to be completed by the start of July 2022.
Mobile Household Recycling Centre visits:
Dates and locations for MHRCs in Sutton Colfield. Visit times are 07:00-12:00.
Mon     16/05/2022       Rowallan Road               B75 6RL             Sutton Roughley
Wed     18/05/2022       St. Chads Road               B75 7QR            Sutton Reddicap
Fri         27/05/2022       Park View Road             B74 4PR             Sutton Four Oaks
Covid Vaccination
There are clinics on the National Booking Service, for children aged 5 – 11 and more will be added as demand increases.
https://www.england.nhs.uk/2022/03/nhs-bookings-open-for-spring-boosters
Fun Run: Royal Sutton Coldfield Town Council has confirmed it is to support the Royal Sutton Fun Run on Sunday 29th May 2022.  Online registration is now live via the new web site www.royalsuttonfunrun.org further information available here: 2022 Royal Sutton Fun Run. Sun 29th May 2022 - Mapometer Events
Birmingham 2022 – The Birmingham 2022 Festival
Birmingham 2022 has formally launched our Birmingham 2022 Festival, a six-month long cultural programme taking place across Birmingham and the West Midlands which will accompany the Games. It will be the biggest celebration of creativity ever seen in our region and one of the largest ever cultural programmes to surround a Commonwealth Games.
There will be over 200 events including a spectacular open-air show, a brand-new Birmingham inspired album, an immersive 3D experience on public transport, photography exhibitions across billboards, a city centre forest of magical proportions, a mass tap-dancing extravaganza and much, much more. With events running from March to September, the festival will put Birmingham and the West Midlands' creativity, ambition, heritage, and diversity on a global stage. Activities will take place in every Birmingham constituency.
To learn more, view the full programme of events or get involved visit: www.birmingham2022.com/festival
As your MP I am here to help. If you feel I can assist with any concerns, please do not hesitate to get in contact by emailing me on andrew.mitchell.mp@parliament.uk
My weekly updates are available via:-
Email: https://lp.constantcontactpages.com/su/bhE9MGy/AndrewMitchellNewsletter Facebook: https://ww.facebook.com/andrewmitchellmp
Website: https://www.andrew-mitchell-mp.co.uk/news
Please feel free to share with anyone who might like to receive a copy.