20 May 2022
Andrew Mitchell MP's 110th message to constituents and local residents across our Royal Town
In the Constituency
A Concert for Ukraine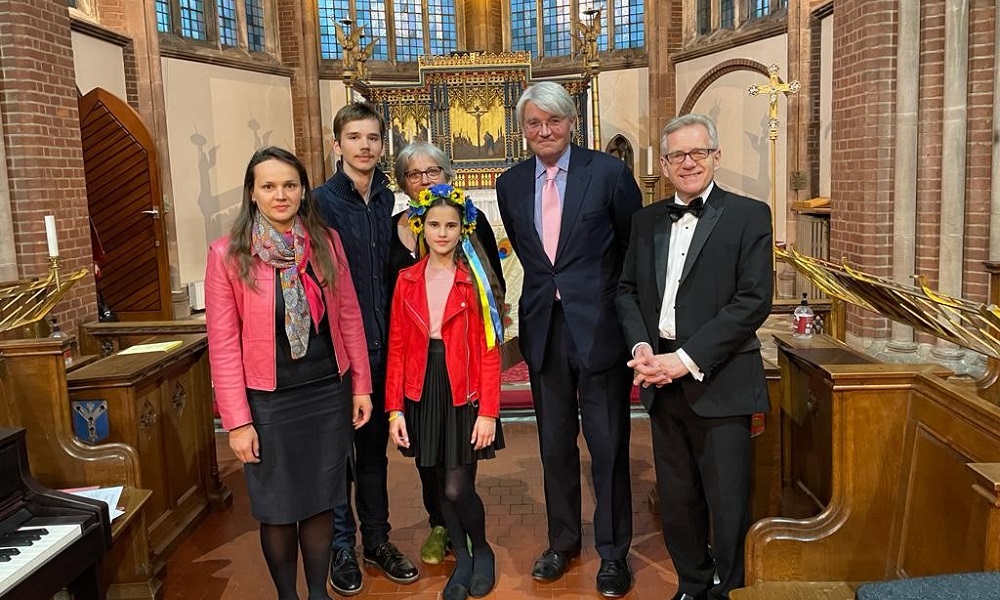 I was delighted to attend last week's Concert for Ukraine at Emmanuel Church. The fabulous event, master-minded by Richard Mason, raised money for Ukraine and the Wylde Green Church and was packed with Suttonians. 
The audience was treated to a wonderful performance of the Faure Requiem by the Royal Town singers supported by the Emmanuel choir and orchestra. 
The most moving moment of the night came when eleven-year-old Ukrainian refugee Melisa performed the national anthem. Melisa, together with her family, is residing with Jean Soper in Sutton Coldfield. Prior to performing at the concert, Melisa and her family had visited No. 10 Downing street where they met the prime minister.
Addressing concert goers before the music started I thanked Richard Mason and all his team and echoed the words of the Pope in begging Russia to cease its brutal and illegal of Ukraine.
Tree-planting at Walmley Infant School for the Queen's Platinum Jubilee
On Wednesday I joined pupils and staff at Walmley Infant School, together with members of the Walmley Evening Women's Institute, to plant a tree in honour of her Majesty's Platinum Jubilee. It was a moment of continuity and connection for the whole community, recognising the Queen's membership of the WI since 1943 and the school's association with WI members many of whose children and grandchildren are pupils there.
The ceremony kicked off the school's week of Jubilee activities, which are due to start on Monday.  It is hoped that the tree, which was supplied by Walmley Evening WI, will contribute towards the Queen's Green Canopy project.  I want to thank Walmley Evening WI President Patricia Pearson and Walmley Infant School's Head Teacher, Helen Murphy, for organising and hosting a memorable event honouring the Queen and the legacy of generations in our wonderful community.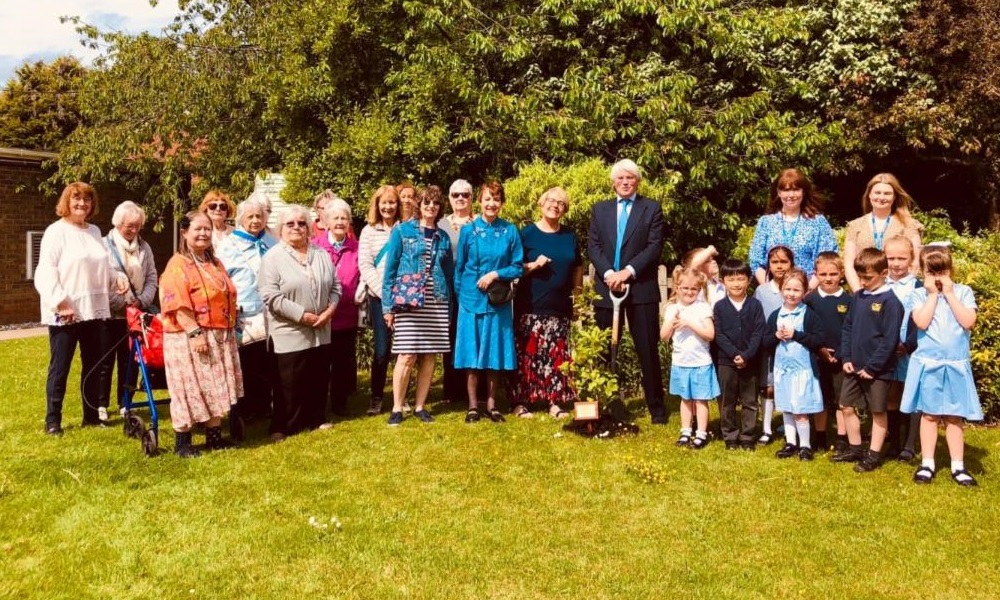 St Michael's Lunch Club turns 40!

I was so pleased to attend the Fairlawns Hotel to celebrate the 40th anniversary of St Michael's Lunch Club for Senior Citizens. The Club, which takes place every Wednesday, is run by a group of dedicated volunteers who each week prepare and serve a freshly cooked two-course lunch for people across Boldmere.
I had the pleasure of meeting one of the key organisers - Mrs Ruth Yates (pictured above with her husband David) - who has been involved with the Club for 39 years and, at the tender age of 80, has no intention of stopping!
It was heart-warming to see the Royal Town's community spirit in action in this positive way. The Club not only provides its patrons with affordable, hearty meals, but creates a space for fellowship and friendship for people who might otherwise be alone.
I wish to congratulate the whole team for their commitment to creating a environment that makes people feel valued and included. Here's to the next 40 years!
Farewell, Julie!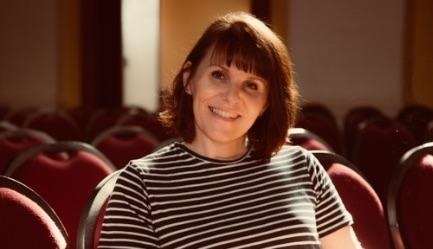 I was very sad to hear Julie Sadler is moving on from the Town Hall. She's been such a wonderful mover and shaker, both building up the current programme and designing our plans for the future. Under her management the venue has gone from strength-to-strength and is now the town's premier entertainment destination. Julie also led efforts to put the hall to 'dual use' as both a Covid vaccination centre and theatre space.
As President of the Trustees of our Town Hall, I want to thank her for her hard work and wish her well in her next chapter.
WMCA strike deal with Legal & General on West Midlands Levelling Up
Some great news to round off another busy week: West Midlands Combined Authority have just announced a ground-breaking deal with Legal & General – one of the world's biggest investors – which features a commitment to a multimillion-pound L&G investment in housing, regeneration, net zero transport and more.  At the heart of the agreement is Levelling Up in the West Midlands and the investment aims to enhance the region as a driver of economic growth. 
This is good news for us all in Sutton Coldfield and I congratulate West Midlands Mayor Andy Street for securing the deal which will be a massive boost for the whole region.
In Westminster
Launch of new All-Party Group on Levelling Up Birmingham
This week we held the inaugural meeting of the new All-Party Group (APPG) on Levelling Up Birmingham.  APPGs are cross-party groups where Parliamentarians of all stripes work together on shared areas of interest. Our focus here will be to advocate for the Levelling-Up strategy for Birmingham and putting the city at the forefront of this crucial policy agenda. We also aim to promote Birmingham city as a global city, making the case that Birmingham offers huge potential and untapped talent which Levelling-Up could help harness and unlock. 
I'm delighted to be co-chairing this group with Preet Gill MP, Labour Member for Birmingham, Edgbaston and to be working with like-minded Parliamentarians including Lord Snape and the Bishop of Birmingham, both of whom were elected Officers.  Elected as Vice-Chairs are Gary Sambrook MP from Northfield (Tory) and Steve McCabe from Birmingham, Selly Oak (Labour). The first public meeting of the APPG is due to take place in Birmingham on 14 July 2022, and I will keep you regularly updated on our progress and activities. 
Private Members' Bills (PMBs)
This week the House of Commons saw the traditional Private Members' Bills Ballots. This is when every member signs the ballot book and then waits - hopefully - for Mr Speaker to draw their name out of a hat!
I always go for my old school number 42 or some combination of it but over the last 21 years as your MP I'm afraid I have rarely come high enough to launch a Bill. Two years ago I was just high enough to bring forward my "Conceived in the Royal Town" Bill to enable deaths and births to be registered online (it would incidentally also saved £20 million of taxpayers money). This was following the Labour Council's decision to close the Sutton based registry office. After a lot of work and cross-party support sadly we ran out of time as we were not high up enough on the ballot.
Had I done well in the Ballot this year I would have consulted across my constituency about what to do. But there are two Bills I would seriously have considered introducing: on assisted dying or the compulsory wearing of safety helmets for children on indoor skiing slopes following the tragic death of my constituent, 12-year old Louis Watkiss at the Tamworth Snowdome.
Unfortunately I failed to make the top 12 of Mr Speaker's draw this week, but I will keep trying my luck in an effort to reform or introduce legislation for the good of my constituents. 
A Boost for Primary Care
This week I welcome the government's announcement that they are on track to deliver on their manifesto commitment of 26,000 more primary care staff, which will help to improve patient access to appointments and cut the Covid backlog.
Having secured over 18,200 additional staff already, the government will be ramping up their recruitment drive to ensure the 26,000 target is met by 2024. Efforts to build up the NHS workforce follow the £530 million investment to improve GP capacity during the pandemic and £1.5 billion to retain and recruit staff. These combined initiatives will further help the NHS deliver the quality health service that people need and deserve.
Upcoming events
Holy Trinity Parish Church:
Remembering Roger Lea- an afternoon of talks celebrating Roger's wide-ranging contribution to local history in Sutton Coldfield
Thursday 26 May 1.30-4.30 pm