27 May 2022
Andrew Mitchell's 111th Weekly Message to Constituents and Residents of the Royal Town of Sutton Coldfield
In the Constituency
Opening of United Carpets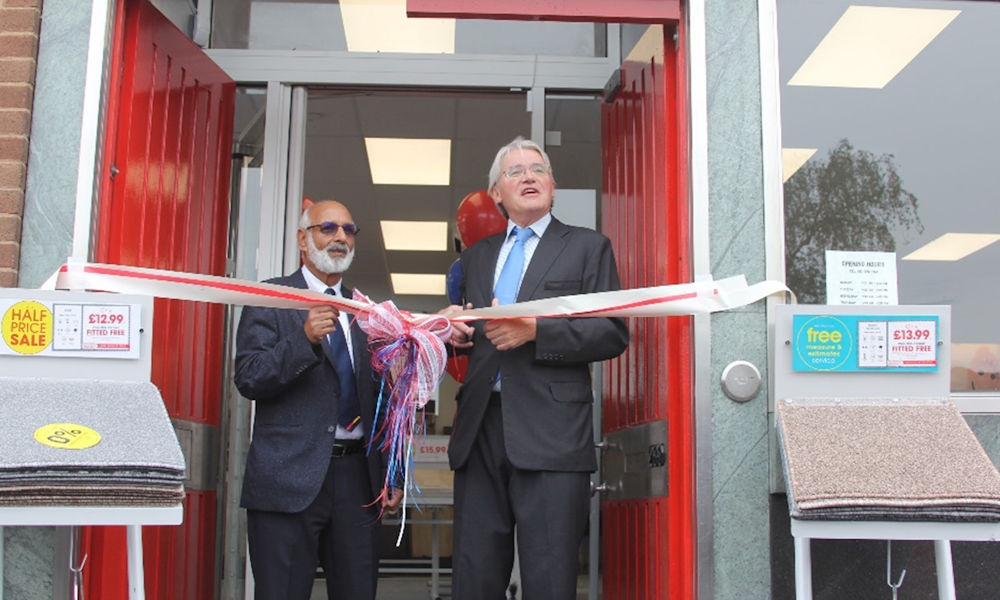 I much enjoyed cutting the ribbon to launch the new United Carpets outlet, which has rejuvenated the former HSBC bank building in the heart of Mere Green to create a bright and welcoming showroom. Friends, family, colleagues and well-wishers joined local leaders at the opening of the store, which sells carpets and beds as well as laminate, wood and vinyl flooring.
Not so long ago, Mere Green was facing significant challenges but now it is seeing real investment and attracting the kind of businesses you would expect to see in an affluent, vibrant area.
United Carpets has not only brought another thriving business into the area but has also helped bring a prominent site back into use and it is exactly the kind of community-minded, friendly business that is turning Mere Green into a thriving shopping destination and marks another step in the resurgence of the shopping offer.
United Carpets owner Naeem Arif, a former Bishop Vesey's student who lives in Wylde Green, also sits on the executive committee of Sutton Chamber of Commerce. He explained that the company had invested significantly to transform the old bank building, including removing the heavy vault door. His vision is for Mere Green to become a destination where businesses work together, and where people come for specific reasons and then support the surrounding shops too.
Many congratulations to Naeem and his team for embarking on this ambitious project and thanks to Royal Town Councillor Jackie Cummins for joining me at the opening!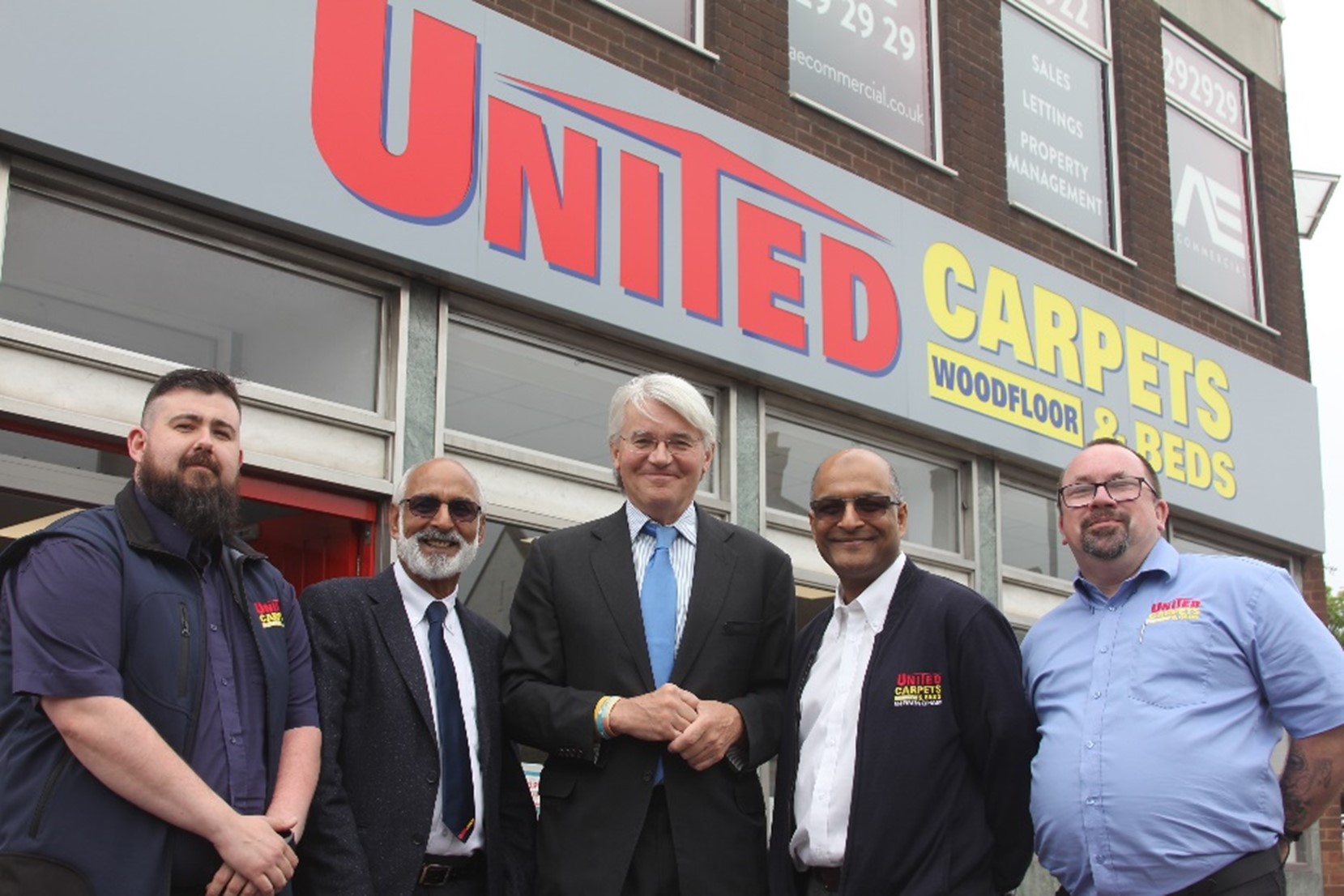 Closure of Royal Sutton Coldfield Chronicle
The incredibly sad news that the Royal Sutton Coldfield Chronicle is closing this week has come as shock to us all. Sadly the rise in printing costs and fall in advertising revenue has proved too much to surmount.
The Chronicle has done a wonderful job of reporting on a whole range of local issues including the work of the Royal Town's many excellent charities and organisations. I wish to pay tribute to Gary Phelps and Matt Panter who set the paper up in response to popular local demand after the closure of the Sutton Coldfield Observer in 2020. We will look carefully as a local community at alternatives, and of course I will continue to update via this weekly message. But the Chronicle is going to be sorely missed.
Calling all Royal Town schools: Sign up to the Soccer Aid Schools Challenge!
UNICEF's Soccer Aid Schools Challenge is back.  Primary and secondary schools across the UK are being encouraged to take part in this fun fundraising event on June 10, to help UNICEF's work for children around the world. For this event pupils will help design an obstacle course to take on with their teachers, and then bring in £1 to take part.
There's never been a more challenging time for children who right now face conflict, disasters and other crises in countries around the world. And it is children that are often hardest hit – like the 7.5 million children currently affected by the rapidly escalating conflict in Ukraine. These children risk losing their homes, their families and their schools. Money raised by schools across the country for the Soccer Aid Schools Challenge will help UNICEF support children by getting the critical supplies they need to remain safe and secure.
Schools taking part in the challenge will be provided with a fundraising pack, full of tips for planning the fun-filled fundraising challenge to ensure they raise as much money as possible for children worldwide.
I am encouraging schools across the Royal Town to play their part and get the ball rolling. To sign up to the Schools Challenge go to: www.socceraid.org.uk/schools and get the whole school moving in the name of helping UNICEF protecting play for every child worldwide.
Destined for great things: Chair of Sutton Coldfield's Young Conservatives secures UN placement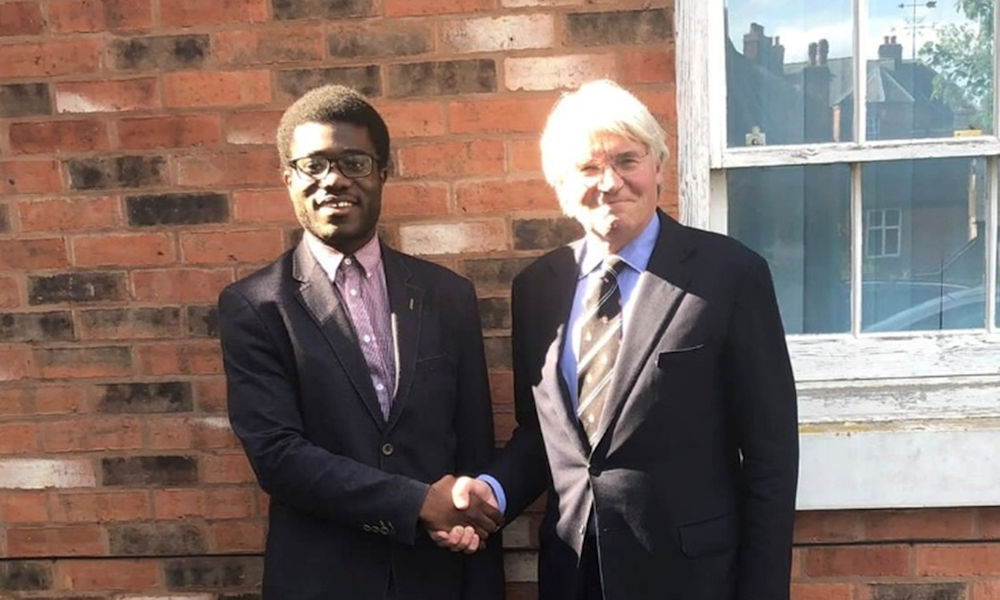 When Lukhani Rogol, outgoing Chair of the Royal Town of Sutton Coldfield's Young Conservatives, told me he had won a prestigious internship at the Food and Agriculture Organisation (FAO) at the UN, I was naturally delighted but not one bit surprised.
Lukhani is hard working and hugely principled, standing up for Conservative values in the Royal Town and globally for the good of the developing world.  The FAO works to achieve food security for all and never has there been a more critical moment to get involved.
I wish Lukhani all the very best of luck - I know he will do the Royal Town proud!
Our local office has moved!
This week we have moved, having sold our office on the High Street, which was far too big for our needs. Pending our new permanent home, we are grateful for the generous hospitality of Nigel Waldron of Power Minerals. Our new temporary address is Wrens Court, Upper Queen Street South Parade, Sutton Coldfield B72 1QY. All other details for contacting me remain the same.
In Westminster
Tackling Economic Crime event at Oxford University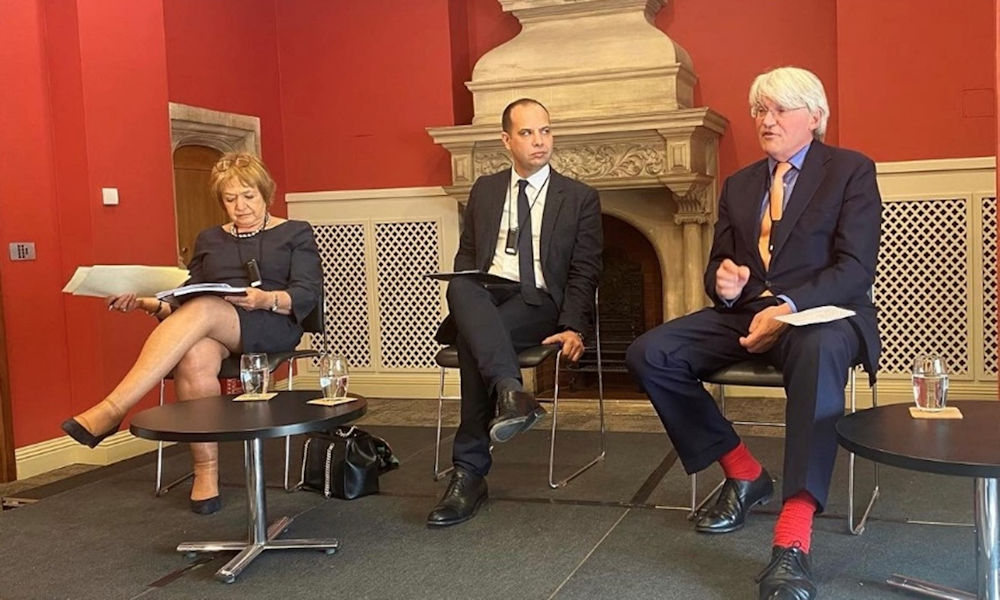 On Tuesday afternoon I took part in a meeting at the University of Oxford on the importance of tackling economic crime. Together with my colleague and co-Chair of the All-Party Group on Economic Crime, Dame Margaret Hodge MP, we engaged with a 200-strong audience of students, academics and experts.
I welcomed the Government's pledge to double down on illicit finance and ensure as much as possible that the UK ceases to be a destination for criminal money laundering - a practice which has been robbing our economy of billions of pounds every year.
I am particularly encouraged by the government's intention to establish a special unit within the National Crimes Agency to investigate illegal activity, as well as measures to inject transparency into the register of companies which will prevent the anonymity behind which Kleptocrats have traditionally hidden.  This will in turn help to hold to account the professional enablers who have aided the criminals and, be it advertently or inadvertently, turned the UK into a facilitator of financial malpractice.
I ended on a cautionary note: while change is finally in the air, we will only succeed if we back up our words with deeds and pour the right resources into the proposed reforms. We need robust action – and we need it now.
Meeting with the Israeli Ambassador
Earlier in the week I joined Conservative colleagues at a discussion meeting hosted by the Israeli Ambassador to the UK, H.E. Tzipi Hotolevy.
During the meeting, we explored a range of bilateral issues with emphasis on our many shared values and objectives.
We also had a chance to ask some tough questions about the moribund Israeli-Palestinian peace process, the desperate plight of many Palestinians and the continuing security threats faced by Israel.
The Israel-Palestine question is hugely emotive and complex, rooted in a turbulent history which has bred mutual hostility and political deadlock. It is essential to keep open the lines of communication and for the UK, as a friend to both sides, to push for a renewed peace agreement that delivers freedom and security through a two-state solution.
Oxfam
The head of Oxfam UK, Danny Sriskandarajah, came to see me to discuss various issues, especially the escalating food crisis in Africa which has intensified as a result of the Ukraine war and the inability of that country to export its grain and agricultural produce by ship.
Oxfam has had its challenges but it remains a brilliant beacon of hope for many desperate people living in bleak circumstances and the charity is heavily supported throughout the Royal Town.
Following up Levelling Up
Last week I wrote about the inauguration of the new All-Party Group on Birmingham Levelling Up, which will focus on propelling the West Midlands to the heart of the agenda.
On Tuesday I had a further meeting to coordinate the official launch of the APPG which will take place in July. We will be working very closely with the West Midlands Mayor, Andy Street, and Birmingham City Council on this important policy area in a bid to harness the power and abilities of central and local government to drive it forward.