10 June 2022
Andrew Mitchell's 113th Weekly Message to Constituents and Residents of the Royal Town of Sutton Coldfield
Constituency
Jubilee reflection
What a weekend that was! I'm certain everyone is basking in the glow of last week's wonderful Jubilee celebrations which hosted an array of events, both nationally and locally.
The excitement in Sutton Coldfield, as we lit the Beacon heralding the festivities honouring Her Majesty's 70-year reign, was palpable. It was a joy and an honour to have taken part in such a momentous occasion celebrating the life and achievements of Britain's longest serving Monarch.
Here are some more pictures to remind us all of a wonderful occasion.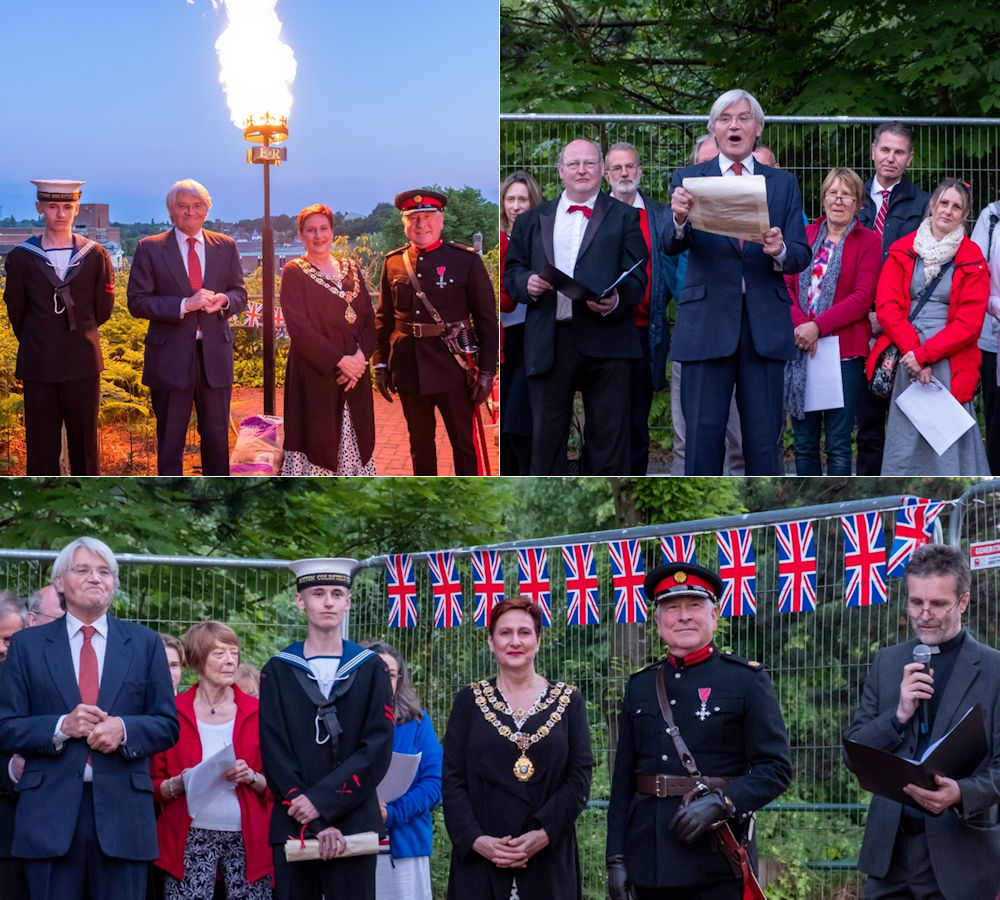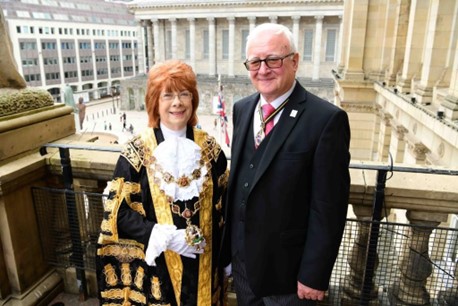 Congratulations to our new Lord Mayor of Birmingham, Councillor Maureen Cornish and the Lord Mayor's Consort, her husband, Malcolm – who previously served the Royal Town so well as one of our councillors and also as chairman and president of the Royal Town Conservatives.
Maureen has represented Four Oaks on the City Council since 2007, and we are all thrilled and delighted that she is now Lord Mayor representing Birmingham for the next 12 months, locally, national and internationally.
An early highlight in her Mayoral year will be the Commonwealth games which begin on 28 July.
Empire Cinemas – our local Royal Town cinema
This week I had a meeting in London with the head of the company which own our local cinema. The cinema has now been closed throughout the Covid pandemic and since; much to the dismay of many local cinema enthusiasts. We all want it refurbished and reopened as quickly as possible.
It is clear that cinemas in general are under considerable financial stress, not surprisingly given the history of the last 3 years. I am trying to find a way of ensuring that our local desire of opening the cinema and the legitimate and financial business requirements of the company are also supported.
I'm hoping to meet some of those who have expressed concern about this whole saga shortly, but in the meanwhile please be assured that both I and Councillor David Pears, who sits on both Birmingham City Council and the Royal Sutton Coldfield Town Council, are doing everything possible to make progress on this.
Birmingham University's bid to help Ukrainian refugees
As Honorary Professor at Birmingham University, I welcome the Executive Board's decision to apply formally to become a University of Sanctuary and to increase significantly the number of Sanctuary scholarships for refugee students, from 1 a year to 5.
Since the invasion of Ukraine by the Russian Government, the University has been working tirelessly to provide as responsive and supportive action as possible to help academic staff and students affected by the conflict, and to work with local and national partners to provide broader support where possible.
 As a result, Birmingham will be welcoming a number of new students, who have been displaced from their studies at home in Ukraine, to commence study at the University in September.  The first of this group of students will be arriving in July. to join us in Birmingham in July and will benefit from a range of support including free accommodation for the summer and free English learning support.  
 Support has been prioritised for students from Ukraine but has also included support, as needed, for Russian students who have been affected by the situation as well as 'at risk' Ukrainian academics, both individually and through partnerships being developed with Ivan Franko National University of Lviv - Ukraine's oldest higher learning institution.
Meeting with Archie Norman
This week I met with Archie Norman, Chairman of M&S, to thank him for facilitating the brilliant Shakespeare presentation by Sutton Coldfield FOLIO (shown in the photograph with Royal Sutton Coldfield Town council Leader, Simon Ward), which graced his shop window in the M&S branch in our Town centre.
We also had a most interesting discussion about the future of retail and current economic conditions.  And I am most grateful to him as one of our leading British retailers for interest in and support for our Royal Town.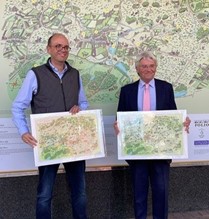 Asda's Green Token Scheme in Minworth
Asda's Green Token Scheme has been launched in the supermarket's Minworth branch, with three charities in Sutton Coldfield being supported. Residents can go to https://www.asda.com/green-tokens (selecting Minworth from the drop-down list) to support one of the following three local causes:
Boldmere St Michael's Football Club: Due to Covid the Club have found it difficult to fundraise and are now in need of new equipment for their teams.
Troop Aid provide GRAB BAGS to injured service personnel in over 27 locations worldwide. In addition to this emergency pack they also supply on demand to the injured service personnel many other items of clothing and footwear such as tracksuits, hoodies, fleeces and trainers.
Acacia Family Support work to raise awareness and provide support to families suffering from pre and post-natal depression. They need help with supporting their clients, and with getting their workshops back on track.
Voting is quick and easy and is live until the end of July. The winners of each store's vote receive £500 from the Asda Foundation, and the two runners-up will receive improved awards of £400 and £300 for second and third place, respectively.
Westminster
It has been a tumultuous week for the Prime Minister, who secured a comparatively small victory in Monday's confidence vote.  The motion was triggered by the 1922 committee after it had received letters from at least 54 Conservative MPs expressing no confidence in the leadership.
I was not one of the MPs to have submitted a letter on the grounds that I made my position clear in the House of Commons on 31 January.  On Monday I cast my vote in accordance with that position, having also listened carefully to the wide range of voices across the Royal Town.
I stand by what I said but it is essential that our government gets on with the task of tackling the huge problems which beset our country and delivering our Conservative agenda. I shall be strongly supporting that work at Westminster.
Raising War Crimes at Prime Minister's Questions
Following my piece last week about the importance of holding all war criminals to account, I welcomed the opportunity to raise the matter during Prime Minister's Questions:
"The whole House will unite behind the Prime Minister on his determination to hold Ukrainian war criminals to account, but is he aware that there are five alleged Rwandan war crimes perpetrators living freely in the UK, who have been doing so now for 16 years and have neither been extradited nor put before the British courts under our existing laws?
As he prepares to go to the Commonwealth Heads of Government Meeting in Rwanda, will he look carefully at this issue, because it is bound to be raised with him? Will he reassure the House and the Rwandan Government that he takes these matters extremely seriously, and that what has so far been justice massively delayed for 16 years will not be grotesquely denied?"
After my intervention I handed over the Prime Minister a letter on behalf of the All-Party Group on War Crimes, calling for more resources to support the current investigations, supported by greater political commitment to see the matters are brought to a swift conclusion. We warned that the UK's continued inaction on the Rwandan issue undermines our position in Ukraine, while causing harm to our reputation and credibility.
APPG Levelling Up
On Wednesday the Levelling Up Bill had its second reading in the House of Commons. Looking specifically at how we can have a planning system that prioritises urban regeneration and strengthening our democratic system overall, the Bill is well on its way to becoming law.
The recently created All-Party Group (APPG) on Levelling Up Birmingham will have its formal launch on 14 July with an anticipated excellent line up of speakers at the event, including the West Midlands Mayor, Andy Street.
As co-Chair of the APPG, I am looking forward to exploring ways in which the City and the broader West Midlands can cooperate on a cross-party basis to ensure the Government's Levelling Up agenda can be given effect for the benefit of the region as a whole.
Carers Week 2022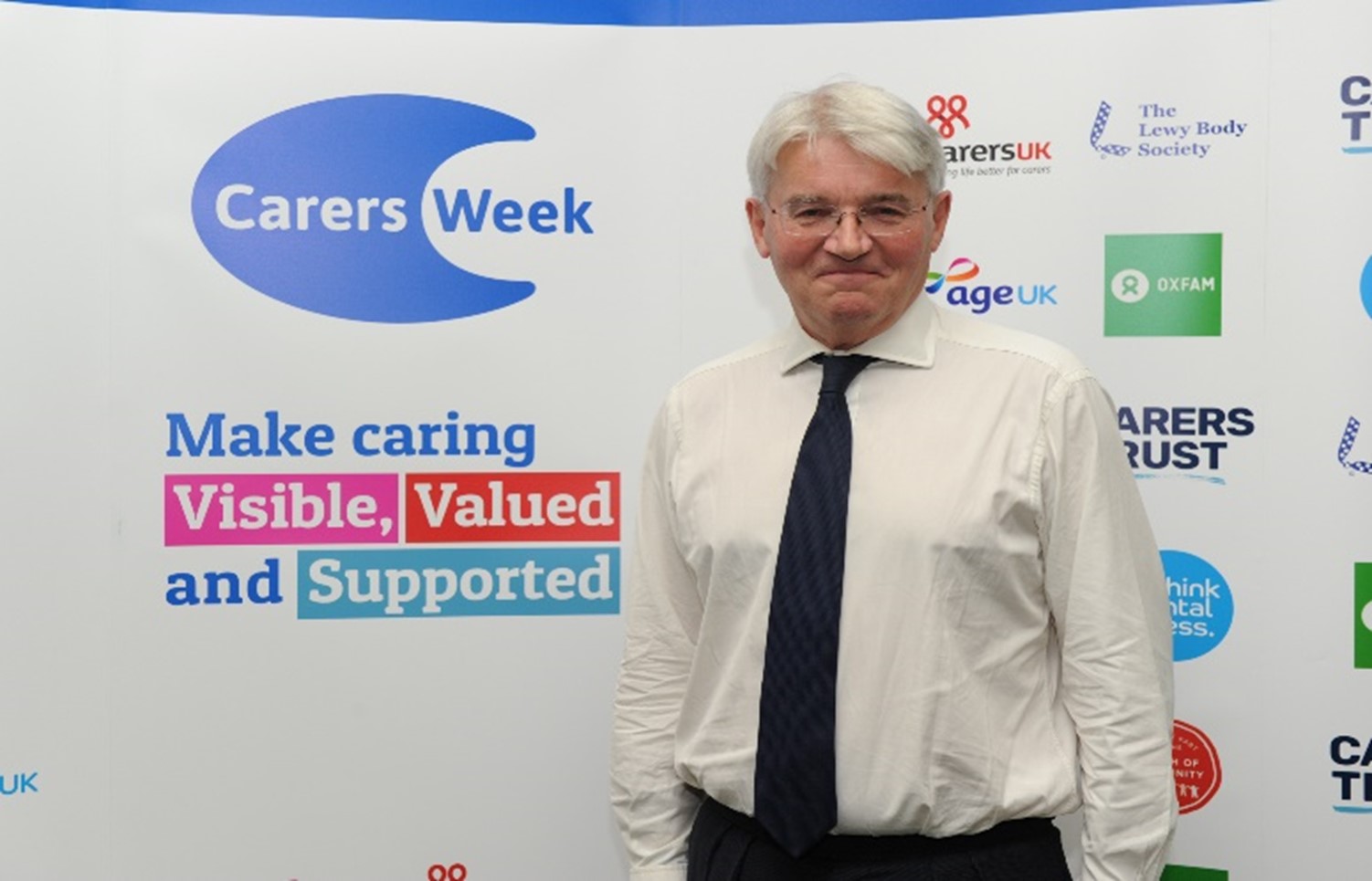 This week is Carers Week I have been showing my support for unpaid carers in Parliament. Carers Week is the UK's largest carer-awareness raising campaign in the UK. It's about helping people identify themselves as carers and highlighting the support available to them.
Millions of carers have gone to extraordinary lengths over the past two and a half years to look after family and friends. Two thirds of carers have not had a break since the start of the pandemic. The support they have provided has often come at great personal cost and left carers exhausted, burnt out and increasingly worried about the future.
On average, one in five of constituents is now providing unpaid care and 65% of all adults in the UK will do so in their lifetime. Given this, as a Member of Parliament, I feel I have an important role to play in raising awareness and securing more support and recognition for carers.
Forthcoming events
Holy Trinity History talks: 
Thursday 16th June, 2pm
Speaker: Tim Clark, Church Historian of St Mary's Warwick will speak about 
"William Wilson and the rebuilding of St Mary's Warwick".:
The local architect Sir William Wilson, who is buried at Holy Trinity, is well known for his design of the Moat House and Four Oaks Hall. However, his greatest achievement is the nave and tower of St. Mary's church, Warwick, rebuilt after a fire in 1694. In this talk, St. Mary's historian Tim Clark will show how Wilson came up with an innovative design that reflected both the splendour of the medieval church of the Beauchamp earls of Warwick, and the spirit of the times.
Sunday 26th June, 1.30 - 4.30pm
 "Remembering Roger Lea" - an afternoon of talks, displays and the opportunity to chat with others, remembering the remarkable legacy of Roger who sadly died in August 2020.
Full information and a link to the site for booking free tickets is here:  https://www.htsc.org.uk/remembering-roger-lea/
Sunday 10th July – 10 am
Civic Service