17 June 2022
Andrew Mitchell's 114th Weekly Message to Constituents and Residents of the Royal Town of Sutton Coldfield
The sun is shining and there is good news…
Constituency
It has been a busy week ahead of a big day for the Mitchell family. After two consecutive Covid-inflicted delays, I'm delighted that my daughter Rosie's wedding is finally going ahead today.
It is often said that things happen for a reason: and indeed, had the celebration taken place as planned last year, we would have been cowering in the rain. We are very lucky to be able to celebrate this wonderful occasion in glorious weather and free from the restrictions that had blighted our (and so many other families') happy plans over the past couple of years.
But before I settled into the family preparations, there were plenty of fires to fight…          
Passports
As the summer holidays draw closer I have received considerable correspondence from constituents regarding significant delays in passport renewals.  It is very frustrating and upsetting to see my constituents potentially lose money from their planned holidays all due to the bureaucratic mess in the passport office, but I am doing what I can to help move things along.
Last week a few students from Mere Green Primary School almost missed out on an exciting trip to Disneyland due to the passport office delays. I am pleased to say that, after extensive interventions, those passports were delivered just in time to enable them to join their classmates on their school trip
We were all relieved but the current 'touch and go' nature of the situation is not fair and not sustainable. Happy endings are not always possible, despite my best efforts. The passport office must get its act together fast.
The Passport Adviceline (0300 222 0000) will continue to be the best way for constituents to access help with their application, but please do not hesitate to contact me if you require any further assistance.
Travellers in Sutton Park
I have received many complaints about an unauthorised travellers' site in Sutton Park.
I have been in touch with senior police officers engaged with this Chief Super-Intendent who explain that this particular group of travellers moved into Sutton Park after leaving the site behind Wyndley swimming pool.
They have been served legal paperwork and are required to move off the site by Saturday. The transit site is not available due to damage caused by another group, so the police and council are unable to utilise further powers at this time.  
The police have been working with the Park Rangers in order to secure one of the travellers' frequent locations. The Rangers have now placed 3 huge tree trunks in the place that the caravans were getting in and out of the Meadow Platt field (Sutton Park), which should prevent them using this particular site again. Wyndley Leisure Centre have also dug some trenches as a prevention measure.
The police are liaising with BCC to determine if there is a possibility of an injunction for this particular group within Sutton Coldfield, however, we are waiting to hear back from the council with regards to how feasible this is.
I fully share my constituents' frustration but rest assured that both I and your local councillor David Pears, will be keeping a close eye on developments.
RMT Strikes 21, 23 & 25 June
We have all heard the news that the rail union, RMT, is planning a 3-day walk-out next week.
Strikes are in no one's interest. They merely cause enormous inconvenience to the travelling public, and prevent vital keyworkers from getting to hospitals, schools and other essential public service points. They also cause great damage to the financial strength of the railway system. It is imperative that the two sides sit together and try to reach a constructive solution.
Unemployment down in the Royal Town
As unemployment continues to fall nationally, the picture in Sutton Coldfield is also looking up. The latest figures show that the number of people claiming job seekers allowance in the Royal Town has fallen by 775 in the past year.
I don't wish to sugar-coat the scale of the challenges our economy faces particularly as inflation begins to bite. But these statistics are, as far as, they go encouraging. Now we must do bigger and better things to grow our economy and help hard-working people prosper in the current climate.
Sutton Trust plant Yew tree to mark the Queen's Platinum Jubilee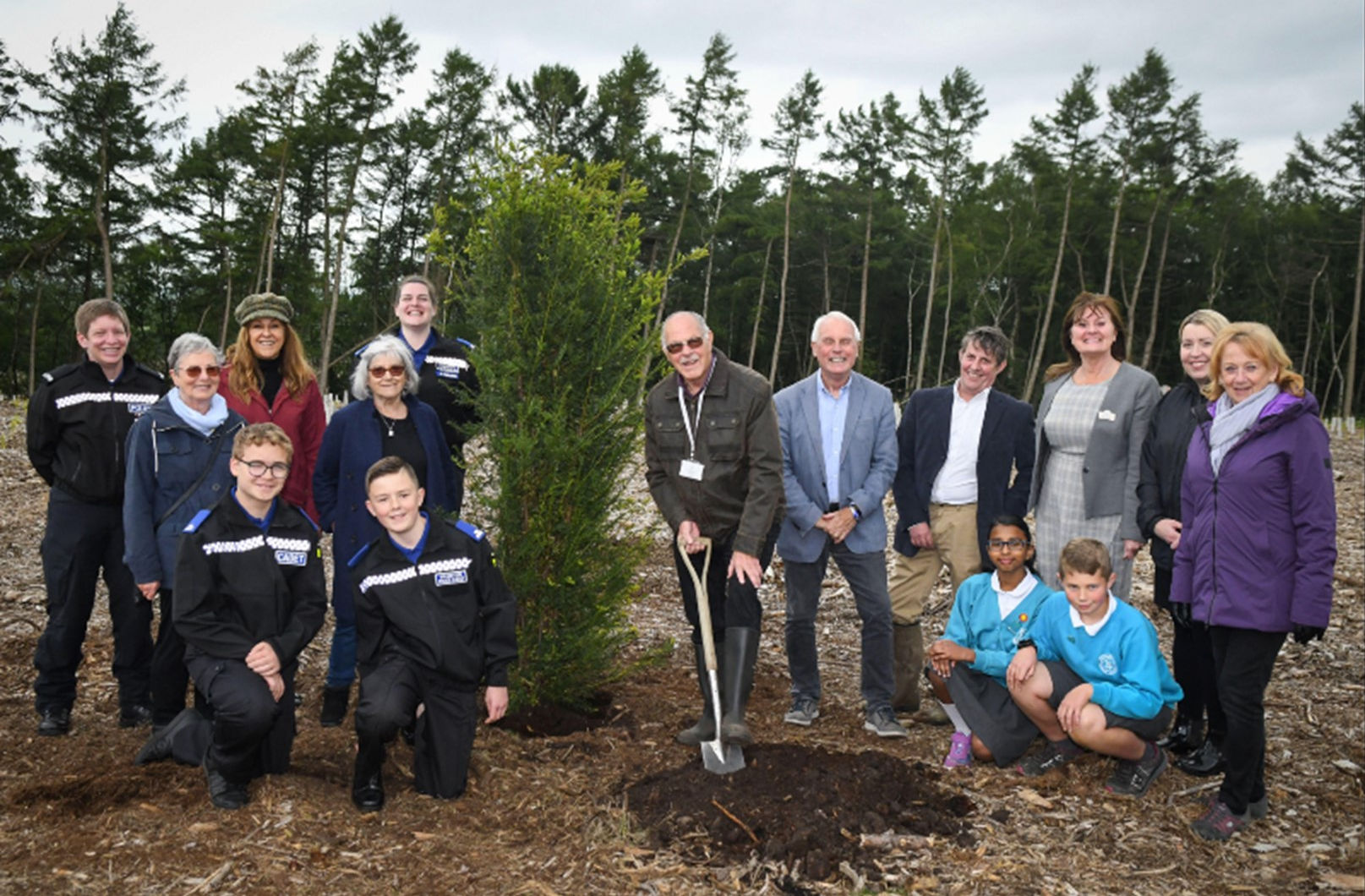 More Platinum Jubilee celebrations to report! Last week, Sutton Coldfield Charitable Trust was joined by the local community to plant a Yew tree at Manorial Wood, as part of the Queen's Canopy tree planting initiative to mark her Majesty's Platinum Jubilee.
Chairman of Sutton in Bloom Terry Wood joined SCCT staff and Keith Dudley, Chair of Trustees to plant the commemorative Yew tree, as well of two long-serving almshouse residents, children from Little Sutton Primary School, West Midlands Police Cadets and two local chartered foresters.
The tree planting commemorated a significant milestone in the Queen's reign, celebrating 70 years on the throne, and within that time the Trust - which has origins that can be traced back to the Tudor times – has achieved its own milestones that align with royal events.
1528 – The Royal Charter established the Royal Town of Sutton Coldfield in 1528, during the reign of Henry VIII - father to the first Queen Elizabeth. Four years before she was born, the first ever almshouses were also built at a total cost of £608.
1558 – Queen Elizabeth came to the throne, when Royal Town Sutton Coldfield was celebrating its 30th birthday.
1926 – 10 Almshouses in Walmley were being built, just as Queen Elizabeth II had been born and electricity was installed three years later.
1971 – Princess Anne opened a new Residents' Lounge and 13 dwellings on Walmley site. Trustees decided to rent a TV and buy a piano for the lounge.
Silver Jubilee in 1977 – Around this time, the first grants to educational organisations were being made and included awards to five primary schools, a school music association and a sports association.
Ruby Jubilee 1992 – The Trust hit the £1 million mark for grants awarded that year. This is the first time the Trust granted this amount of money, which was a total of £1,357,163 to help individuals and organisations across Sutton Coldfield.
Diamond Jubilee 2012 – The name of the Trust was changed to Sutton Coldfield Charitable Trust, to reflect the Trust's role more appropriately, within the town, as an independent charity which no longer has a direct association with the local authority. This year, Princess Alexandra opened new warden's flats in Walmley, and more trees were planted to mark the Queen's Diamond Jubilee.
To find out more information about Sutton Coldfield Charitable Trust, please visit: www.suttoncoldfieldcharitabletrust.com/alms-houses.htm 
Loneliness Week
This week is Loneliness Week, which aims to raise awareness of the big impact loneliness can have on our mental and physical health. 
Over recent years greater public attention has been given to loneliness in our communities and this has been accompanied by a shift in our understanding of the issue. We now know that, for example, the effect of loneliness and isolation can be more damaging to our health than obesity.
Age UK research found that 1.2 million older people across the UK often feel lonely.  Before the pandemic, 225,000 older people often went a week without speaking to anyone, and an Age UK poll of older people found that 27% said they speak less to family now than before the start of the pandemic.
Here in Sutton we are fortunate to have a close knit community with plenty of support on hand. I recently wrote about the wonderful St Michael's Lunch Club that has been running for 40 years, which provides patrons with a weekly, affordable meal as well as an opportunity to meet people. Here is a picture of their recent celebration.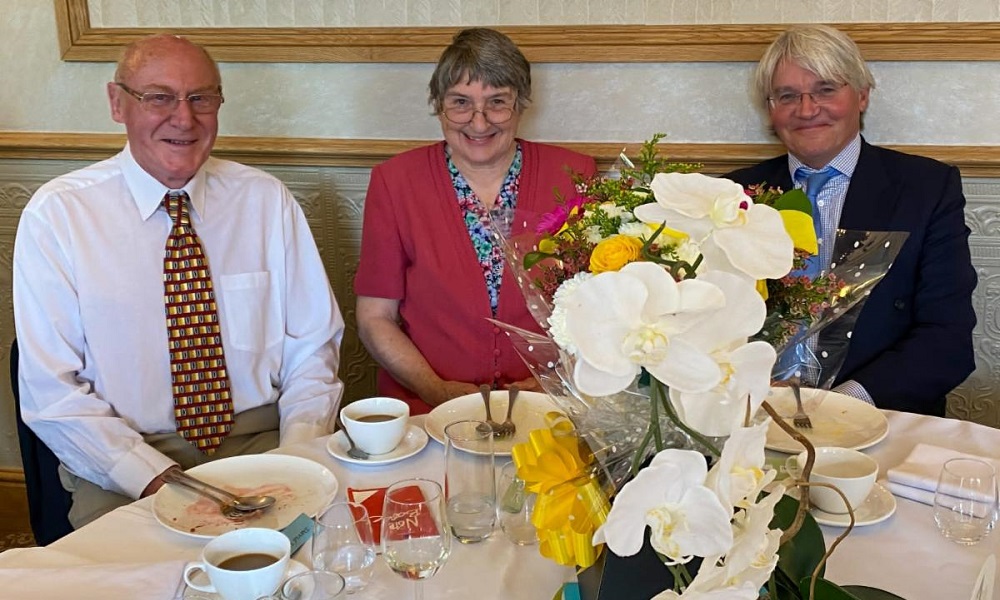 Age UK Birmingham also has a day care centre in the Royal Town which provides several services to help older people who are feeling lonely. If you would like to learn more about this issue and ways in which the organisation can help, please get in touch on 0121 473 0033, or email info@ageukbbc.org.uk.
Team Mitchell welcomes new member of staff
I wish to say a warm welcome to Roger Hazlewood, who recently joined my local office team in Sutton Coldfield. As a former police officer in the Royal Town, Roger brings much local knowledge and experience and will no doubt play a valuable part in helping me fight for the interests of the community.
Westminster
Mental Health PQ
As your MP it is my constant duty to keep an eye on the issues that matter to my constituents.  An example of this is mental health – an issue which is close to my heart, and which comes up often in my post bag and constituency surgeries. My role may involve scrutinising proposed laws when they are debated in the House of Commons or pushing for more action where it is needed.
There is much greater awareness of mental health and the debilitating effects of mental illness – effects we cannot see but which are intensely felt by sufferers. The government has made good progress in recent years trying to tackle a range of challenges across the mental health spectrum.
But I am particularly keen that more should be done to support young people.  As the government now prepares to reform the Mental Health Act to bring about more support, I asked the Secretary of State for Health about the government's plans to put the needs of young people and children at the heart of new proposals. To that end I welcome the Minister's response that the Department for Health has worked closely with charities to gather the views of people which will shape the new approaches.
Question:
"To ask the Secretary of State for Health and Social Care, with reference to the Government's forthcoming reform of the Mental Health Act, if he will make it his policy to (a) ensure that legislative proposals address the concerns of respondents to the public consultation to the Mental Health Act White Paper about how the reforms will serve the needs of children and young people and (b) work closely with stakeholders to test and develop policy proposals concerning children and young people as part of a pre-legislative scrutiny process prior to the introduction of legislative proposals to Parliament. (14439)
Answer:
Gillian Keegan:
The Government will publish a draft Mental Health Bill shortly. Pre-legislative scrutiny of the draft Bill will then be a matter for Parliament.
The Government consulted on the proposals for legislation made by the Independent Review of the Mental Health Act in 2018 and through the 'Reforming the Mental Health Act' white paper, which received over 1,700 responses. We have also worked with charities to gather the views of people, including children and young people, who were either in inpatient services or had lived experience of the Act. The development of the draft Bill has been informed by these consultations.
Securing the right care for Parkinson's sufferers
 This week I submitted a question regarding professional care for patients with Parkinson's Disease. The workforce crisis is the biggest challenge facing the health and care system, and for people with Parkinson's who can experience up to 40 different symptoms including speech difficulties, tremor and dementia, it's vital that the right health professionals are able to give them care at the right time. 
The question was framed around the Government's forthcoming workforce strategy which aims to build a sustainable body of healthcare professionals to ensure the right care is provided for patients with complex needs.
 To ask the Secretary of State for Health and Social Care, what plans he has to consult with health and social care organisations and charities on the forthcoming NHS England workforce strategy. 
Rwanda Asylum
While I stand four-square behind the government's determination to put a stop to the deadly channel crossings and smash the vile people-smuggling model, I warned that sending asylum seekers to have their claims processed in another country was an impractical idea.
Leaving aside practical and ethical considerations, the policy is phenomenally expensive potentially running into billions of pounds, which at a time of spiralling living costs is an unnecessary and unfair burden on the taxpayer.  And there are strong indications that transporting asylum applicants to another part of the world is not having the desired deterrent effect: just this week the UK recorded the greatest number of crossings – 444 people made the journey in just one day.
There are better and more cost-effective ways of dealing with the problem. When the issue was debated in the House of Commons earlier this year, I argued that introducing limited safe and legal routes for refugees should be part of the solution. We also need to repair the currently dreadful relations with the French government and urgently renegotiate the 1951 convention on migration and refugees.
There are no short cuts in tackling this extraordinarily difficult issue. The government should think again about the damage this policy is doing to our country in more ways than one.
Radio 4 – PM Programme
On Wednesday I appeared on the PM programme on Radio 4 where I shared my thoughts on the key issues making the headlines, including the Rwanda asylum policy, the current crisis with the EU over the Northern Ireland Protocol, and the future of the European Court of Human Rights.
You can listen to the full interview here: https://www.bbc.co.uk/sounds/play/m00187xl
Calling eligible pensioners!
A few weeks ago, I encouraged people to enquire into their eligibility to claim Pension Credit. Pension credit is a top up for our most vulnerable pensioners that is worth an average of £3,300.
As well as a cash top up to the State Pension, it is a passport to a suite of other benefits such as help with housing costs, council tax reduction schemes, heating bills and a free over-75s TV licence.
It is great news that 1610 pensioners in the Royal Town already claim Pension Credit, but it is important for everyone else in our area to claim all the help they are entitled to.
That is why the Government has launched a major campaign to encourage eligible pensioners, as well as those who care for and support older people, to access the help available.
Pension Credit can be claimed online, by telephone or by post. Information is available on Gov.UK website www.gov.uk/pension-credit or by calling the Freephone Pension Credit claim line on 0800 99 1234.