22 April 2022
Andrew Mitchell MP's 106th message to constituents and local residents across our Royal Town
Tuesday 19th April marked 100 days to go until the Birmingham 2022 Commonwealth Games begin – including events taking place in the Royal Town.
Birmingham 2022 is on track to organise a superb edition of the Commonwealth Games that our country can be proud of.  It will bring the country together through sport and culture, boost our recovery from the global pandemic, play a key role in a memorable 2022 and leave a legacy.
To mark the 100-day milestone, tickets went back on sale, with prices from £8 for under 16s and £15 for adults.
I hope as many constituents of the Royal Town will support the Commonwealth Games and if you still haven't bought your tickets you can do via the following link:
Buy now at http://birmingham2022.com/tickets #B2022
In the Constituency
I was delighted to return to the Royal Town at the end of a busy and somewhat difficult week in the House of Commons in time to do some local election campaigning.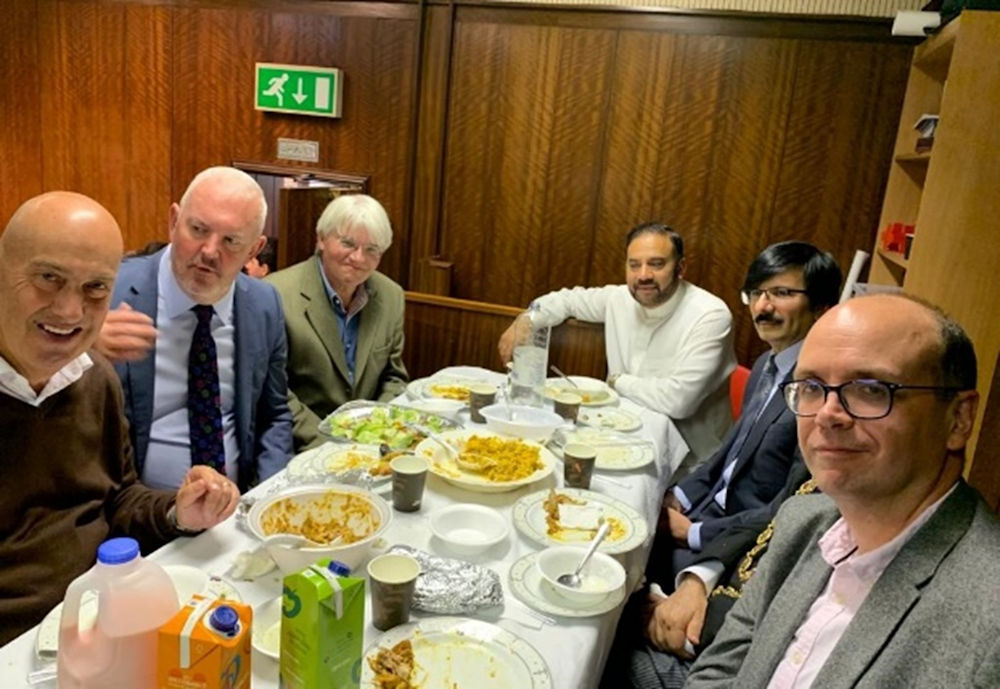 Yesterday evening, I joined my Moslem friends and constituents at the Sutton Muslim Centre for the Iftar and for prayers.  It was a happy occasion as we all joined together in the breaking of the fast.  The occasion was also attended by the Lord Mayor of Birmingham and our West Midlands Mayor, Andy Street, the Royal Town's Mayor, Terry Wood (who is coming to the end of his brilliant year in office) plus senior businesses, including some of our largest employers in the Royal Town.
Today I had the pleasure of opening the Accessible Community Games at the Sutton Coldfield campus of BMet College, along with our Royal Town Mayor, Terry Wood and local mascot, Buddy, as seen in the photograph.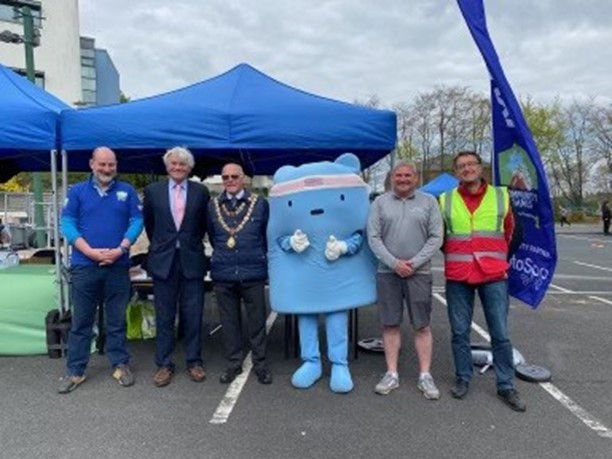 I want to thank Dennis Kennedy and his team for all the incredibly hard work and skill that has gone into organising these games and the 25 Providers who have joined in - including Jason who works so hard at the college.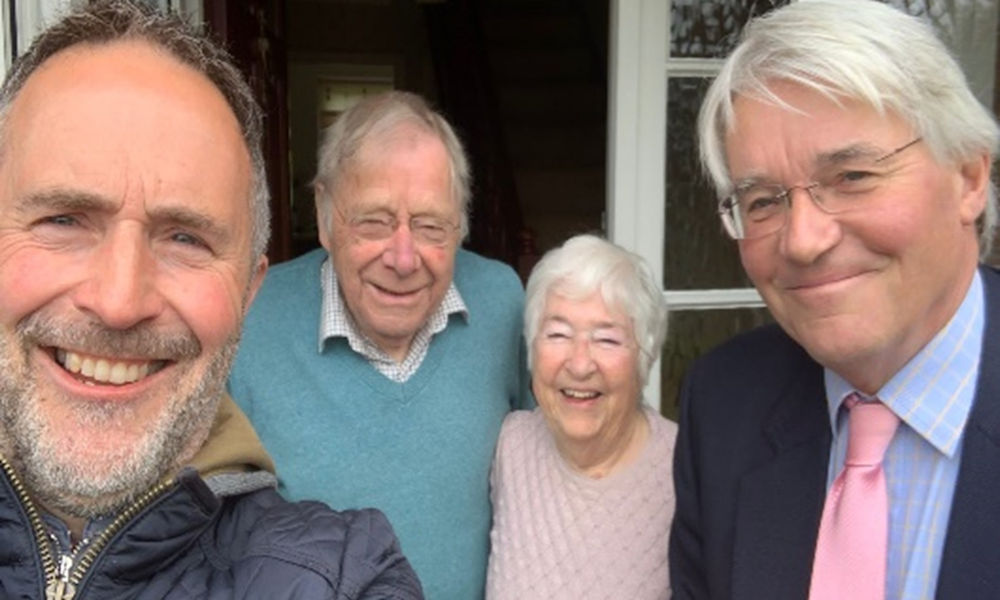 Ukraine Effort Congratulations to our Town Hall for raising nearly £10,000 to help Ukraine at a Good Friday fundraising event by the Salsa dance community.
Since March 11th the Ukrainian flag colours have been spotlighted onto the clock tower of our Town Hall on a regular basis to signify our strong support for the Ukrainian people and abhorrence for the bloodshed being forced upon them by Putin.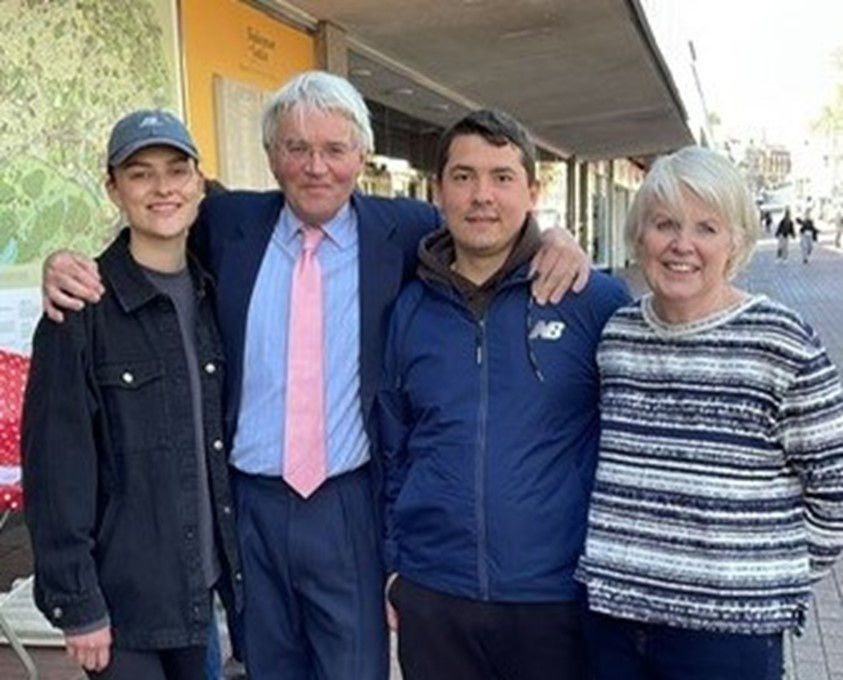 I was so pleased to meet Mr. and Mrs. Mykolaichuk who have fled from Irpin just outside Kiev (the city with the broken bridge that we all saw on the news in the early days of the war). 
They have now safely arrived in the Royal Town to stay with Sean and Noran Flynn. 
Both lawyers, they are now hoping to be able to work in the Midlands and return to the Ukraine once these appalling events are ended.
My constituents will be able to visit the Royal Town Library where on the occasion of Shakespeare's 458th birthday, the very exciting exhibit of the original Shakespeare first Folio will be on display from 2.00pm tomorrow as part of FOLIO's wider Shakespeare festival taking place during April.
The Folio can only be displayed for three hours and it is the first time it has ever left the Library of Birmingham, and it will be open on the page where there is a mention of Sutton Coldfield (a test for my younger constituents and readers – by whom, where and when?!).
Simon Ward and I and also joined the brilliant Zoe from Folio Sutton Coldfield at the fantastic window in Marks and Spencer in the Town Centre which, thanks to the intervention of their Chairman of M&S, Archie Norman, my old friend and former parliamentary colleague, is now magnificently displaying a specially commissioned map of Sutton Coldfield from the time of Shakespeare.  It's well worth a view!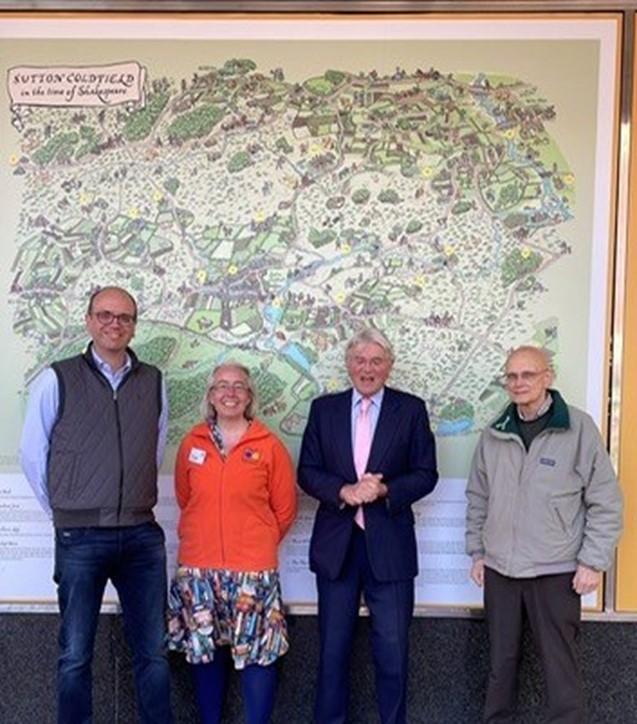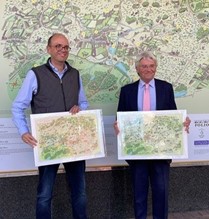 Simon and I armed with our limited edition map (both personally paid for!)
Everything to Everybody (bham.ac.uk)
Local Journalism This week I want to congratulate one of my favourite local journalists Jonathan Walker who is moving from Birmingham Media to the Sunday Express.  We have worked together on local issues as well as national issues for more than 20 years so I shall miss him.  I would like to thank Jonathan for a good and sometimes very amusing partnership!
May I also thank all those who responded to our advert last week about the part time work to assist me locally in the Royal Town.  We are working our way through all the great applications.
Westminster news and Parliamentary business
This week, I spoke twice regarding the Home Secretary's proposals for dealing with the immigration crisis by sending asylum seekers to Rwanda whilst their applications were processed.  I believe the Home Secretary deserves great personal credit for seeking to tackle the dreadful crisis that exists in the channel but asked her to accept that many of us have grave concerns that the policy she has announced simply will not work?
I asked if she could confirm that she will not be using expensive military aircraft to make the 9,000-mile round trip? Also on cost, could she ensure that before the House of Commons votes on this matter, we know the cost per asylum seeker of those she is sending to Rwanda? 
I also spoke to put forward alternative suggestions and you can view both contributions here: https://youtu.be/Mnf--ZZ7r9U      https://youtu.be/v3oHWUnp1N4
https://www.conservativehome.com/platform/2022/04/andrew-mitchell-the-governments-rwanda-plan-will-be-impractical-ineffective-and-expensive.html
Assisted Dying Laws must change as new data show that terminally ill people are twice as likely to take their own lives than the general population. New data shows that for those with chronic lung conditions and cancers there is a much higher suicide risk than people without such conditions.
Figures from the Office for National Statistics (ONS) revealed that people with chronic lung conditions and cancers, which are likely to be fatal, are around two-and-a-half times more likely to end their lives than those without such conditions.
The new data, the first of their kind to be published, was commissioned last April by Matt Hancock, the former health secretary, to inform the debate on assisted dying.
Mr Hancock said at the time that "anyone who believes in high-quality public discourse would want to see an independent and impartial set of facts on which we can then have a discussion".
As the co-chair of the All-Party Parliamentary Group on Choice at the End of Life, I think the findings are totally unacceptable and are a damning indictment of how we treat our fellow citizens.
Parliamentarians on all sides of this debate have demanded that we conduct it based on the best possible evidence.
It is now important that we act on this new evidence, which indicates serious failings in the protection of our terminally ill citizens and which demands that we investigate in full the deeply concerning impact of the current law. 
Yesterday, we announced new sanctions against Putin's war leaders and further trade sanctions against Russia, ratcheting up the pressure on Putin and his regime.
The depravity of Russia's assault on the people of Ukraine is plain for all to see and the UK is unyielding in our support for Ukraine and in holding Putin and his regime to account.
That is why we announced a new round of sanctions targeting both the Generals committing atrocities on the front line, as well as individuals and businesses supporting Putin's military. We also introduced further trade sanctions against Russia, bringing the total import tariffs and bans on Russian goods to over £1 billion.
We are taking every opportunity we can to ratchet up the pressure and isolate the Russian economy, while targeting those with blood on their hands.
Prime Minister I have received a large amount of correspondence from constituents following the issuing of FPN to the Prime Minister and have now responded as follows:-
"Thank you for your recent email regarding the conduct of the Prime Minister.
 
In January this year, after much thought and deliberation, I made the difficult decision to publicly announce, in the House of Commons, that "the Prime Minister no longer enjoys my support." https://youtu.be/psYp7klHBnI
After the publication of the initial report by Ms Sue Gray, I was deeply concerned by the report's findings and I am sorry to say, now that the Metropolitan Police investigation has issued the Prime Minister with a fixed penalty notice, my concern has only deepened.  You will also have noted that the Officers of the Royal Towns Conservative Association were amongst the first senior conservatives to distance themselves publicly and clearly from Boris Johnson. 
 
With the announcement yesterday, that the Prime Minister has been referred to the Committee of Privileges, I think it is only fair and correct to await the findings of this report along with the conclusion of the Metropolitan Police investigation and the publication of the Sue Gray report.  

Having made my position crystal clear, I am hoping not to need to comment further till then.
 
Thank you very much for giving me your view and for taking the trouble to contact me.

With best wishes."
Written Questions to the Transport Secretary:  I have now received the following responses to my Parliamentary questions to the Transport Secretary which are detailed in full as follows:
Question 1:To ask the Secretary of State for Transport, what steps he is  taking to promote the return of public transport following the covid-19 outbreak. (151005)
Answer:The Government has provided nearly £2bn of support for local transport networks to date through emergency and recovery grants to mitigate the impacts of the pandemic.
The Government has announced a further £183.9m in funding for local transport providers to continue supporting the sector following the Covid-19 pandemic from April until October 2022. A condition of this new funding will be that both Local Transport Authorities and operators work closely together to ensure that effective and financially sustainable networks which cater for the needs of the local public are implemented once recovery funding ends.
The Government has also started to see some substantial changes in passenger demand for rail travel and is working with the rail industry to develop a number of recovery initiatives, including a recent promotional national marketing campaign, focused on restoring passenger confidence and encouraging passengers to choose rail. Further announcements will be made in due course.
Question 2: To ask the Secretary of State for Transport, what steps he is taking to establish a long term, enhanced and devolved approach to funding bus services in the West Midlands. (151004)
Answer: On 04 April 2022, the Government allocated £87.9m of indicative Bus Service Improvement Plan funding to West Midlands Combined Authority to deliver London-style services, fares and infrastructure improvements to their bus network. West Midlands Combined Authority has an enhanced partnership in place and is currently conducting an assessment exploring whether to pursue bus franchising in future.
The West Midlands will also receive over £1bn in a five-year funding deal from the City Region Sustainable Transport Settlement to help deliver transformational transport programmes, which includes bus rapid transit corridors in this area.
Question 3: To ask the Secretary of State for Transport, what steps the Government is taking to simplify and streamline the process for bus franchising. (151006)
Answer: The Transport Act 2000 (as amended by the Bus Services Act 2017) provides access to franchising powers to all Mayoral Combined Authorities in England. These powers enable them to implement franchised bus services in their areas, following the completion of a franchising assessment and consultation process.
The Department is currently revising the existing guidance – "The Bus Services Act 2017 Franchising Scheme Guidance", published in November 2017, to provide updated detailed advice on the franchising process. The revised version will be published as soon as possible.
Events, Opportunities and Information
Covid Vaccination
There are clinics on the National Booking Service, for children aged 5 – 11 and more will be added as demand increases.
https://www.england.nhs.uk/2022/03/nhs-bookings-open-for-spring-boosters
Fun Run: Royal Sutton Coldfield Town Council has confirmed it is to support the Royal Sutton Fun Run on Sunday 29th May 2022.   Online registration is now live via the new web site www.royalsuttonfunrun.org further information available here:  2022 Royal Sutton Fun Run. Sun 29th May 2022 - Mapometer Events
I have received complaints over the last week or so regarding recycling collections so I hope the below Mobile Househould Recycling Centres will be helpful.  I am informed that the problems are due to lack of HGV drivers and I shall continue to raise this with BCC.
                                      Visit times are 07:00-12:00.  
Tue         26/04/2022        Reay Nadin Drive           B73 6UL             Sutton Vesey
Wed        27/04/2022        Longley Avenue              B76 9AL             Sutton Walmley   & Minworth
Neighbourhood Development and Support Unit External Funding as of  12-4-2022 update on the following link:   https://sway.office.com/5vR8Z2nEMm7iWwO7
Santander has notified me that there will be a change to the opening hours of the Royal Town branch at 57-59 Lower Parade,  Sutton Coldfield B72 1XU. Effective from Monday 18 July, the branch will be open from 9.30am to 3.00pm on weekdays, and we will also be reducing our Saturday opening hours to 9.30am to 12.30pm..
"By making these adjustments to our branch opening hours, this will allow branch colleagues to help more customers on the phone, where demand is now extremely high. Not only will this enable us to serve our customers more effectively, but it will also provide significant new opportunities for branch colleagues, who will receive additional training to help them support customers over the phone, as well as in branch. There will also be no redundancies as a result of these changes.
If customers require support that we cannot provide using Mobile, Online or Telephone Banking or during our branch opening hours, we will work with them to understand the best way that we can help. Where necessary we will be able to arrange a branch appointment in line with our previous branch opening hours for those customers."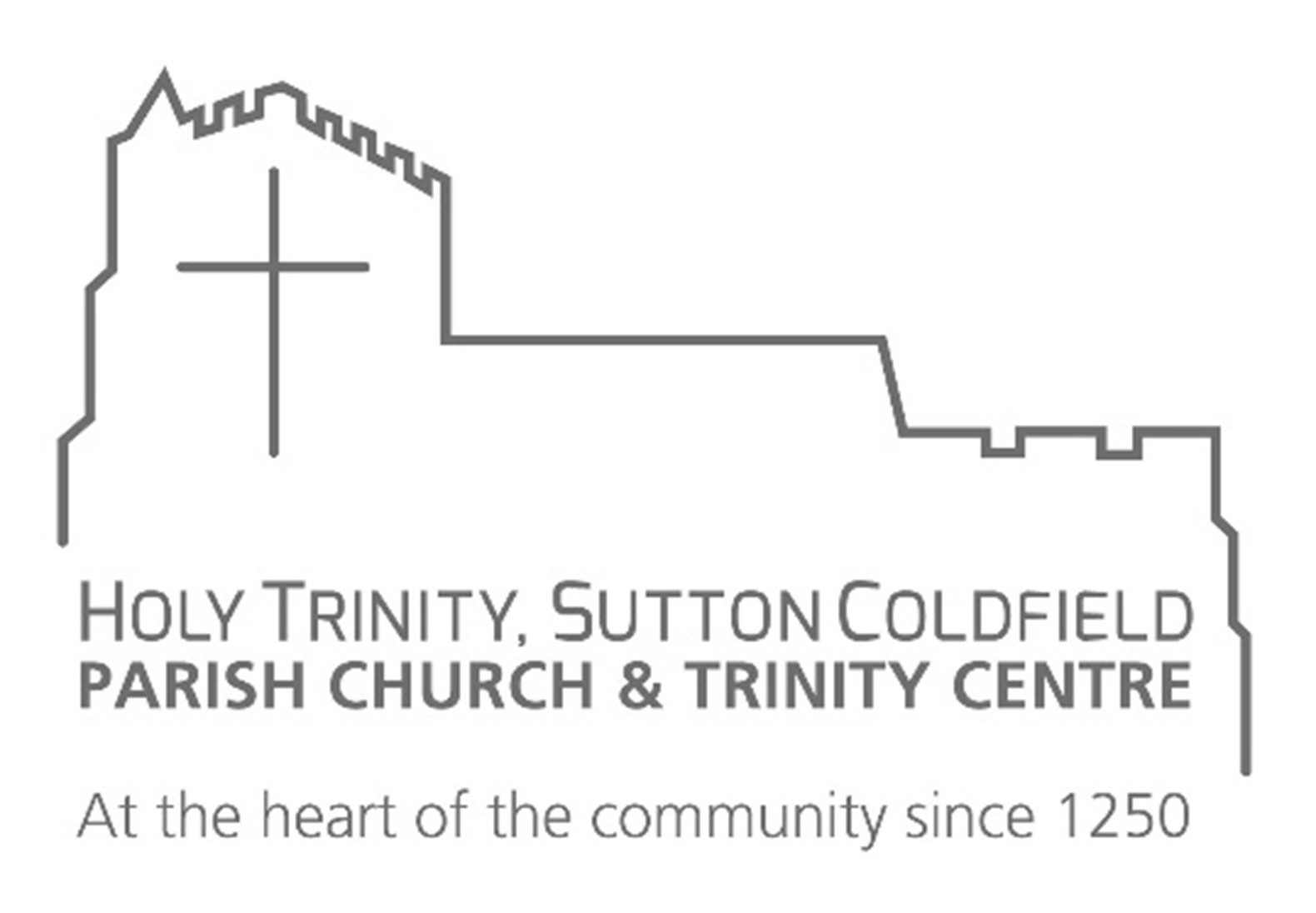 Third Thursdays
A series of talks in 2022 at Holy Trinity Parish
Church Sutton Coldfield, B72 1TF
The church will be open from 1.30 to 4pm
with a talk from 2pm-3pm.
No charge, but donations welcome for tea and coffee
Talks at 2pm:
Thursday 19th May Suzanne Phillips - A fragment of a mystery
Thursday 16th June        Tim Clark - William Wilson and the re-building of St Mary's Warwick
Thursday 21st July Marian Baxter - Stories behind the memorials at Holy Trinity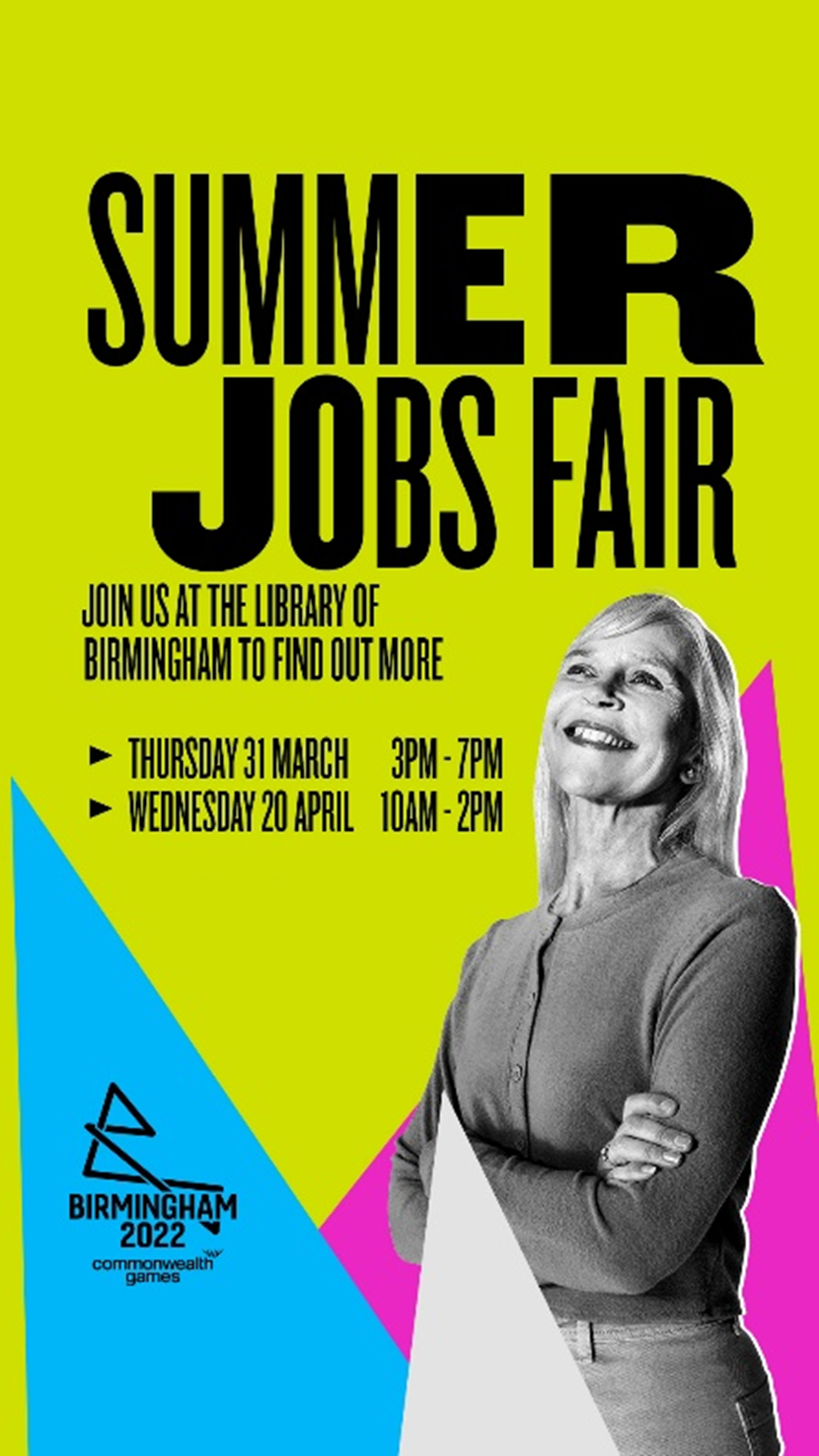 There are 20,000 Games time roles up for grabs at Birmingham 2022 (@birminghamcg22).
The second of their Jobs Fairs takes place on Thursday 31 March at the Library of Birmingham.
Go along and make the Games work for you!
http://birmingham2022.com/jobs #b2022
Facebook: @Birmingham2022
Twitter: @birminghamcg22
Instagram: @birminghamcg22
Neighbourhood Development and Support Unit: I have received the latest update from the NDSU in relation to External Funding as of 8th February.  Please see for any opportunities that may be available to you and your organisation.
https://sway.office.com/5vR8Z2nEMm7iWwO7
TfL News:  Please see the following information as it could affect us all in Sutton Coldfield.
Our communications will point passengers to plan their journeys in advance at www.networkrail.co.uk/wcml. Details of services can be found at National Rail Enquiries or by calling 03457 48 49 50. Passengers who require assistance are advised to pre-arrange this with their local train company.
Early May bank holiday weekend, 30 April – 2 May
Over the early May bank holiday weekend, work will take place to:
Upgrade track and railway drainage between London Euston and Watford

Reconstruct a bridge at Euston/Camden 

​

Renew electrical switches and crossings at Watford Junction

Replace a bridge in Saltley

Modernise signals through Macclesfield

Track improvement work between Warrington and Preston (Sunday 1 May).
Travel either side of the early May bank holiday weekend
Again, passengers are asked to plan ahead and travel either side of the bank holiday weekend to avoid longer, busier journeys and bus replacements on some routes including between London Euston and Milton Keynes.
Travel to FA Cup matches may be affected, and we advise passengers to please check with their local train company or the Football Association for more information.
Birmingham 2022 – The Birmingham 2022 Festival
Birmingham 2022 have today formally launched our Birmingham 2022 Festival, a six-month long cultural programme taking place across Birmingham and the West Midlands which will accompany the Games. It will be the biggest celebration of creativity ever seen in our region and one of the largest ever cultural programmes to surround a Commonwealth Games.
There will be over 200 events including a spectacular open-air show, a brand-new Birmingham inspired album, an immersive 3D experience on public transport, photography exhibitions across billboards, a city centre forest of magical proportions, a mass tap-dancing extravaganza and much, much more. With events running from March to September, the festival will put Birmingham and the West Midlands' creativity, ambition, heritage, and diversity on a global stage. Activities will take place in every Birmingham constituency.
To learn more, view the full programme of events or get involved visit: www.birmingham2022.com/festival
As your MP I am here to help. If you feel I can assist with any concerns, please do not hesitate to get in contact by emailing me on andrew.mitchell.mp@parliament.uk
My weekly updates are available via:-
Email: https://lp.constantcontactpages.com/su/bhE9MGy/AndrewMitchellNewsletter Facebook: https://ww.facebook.com/andrewmitchellmp 
Website: https://www.andrew-mitchell-mp.co.uk/news
Please feel free to share with anyone who might like to receive a copy.